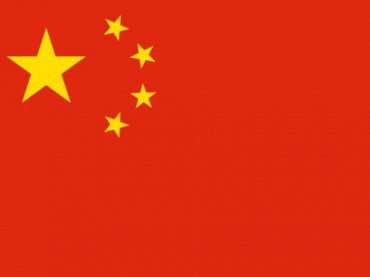 Mad at your college for faculty layoffs? See if their foreign campuses are doing anything shady.
New Jersey union activists are savaging Kean University because its China campus, run jointly with Wenzhou University, is advertising job openings that give preference to Chinese Communist Party members:
"Membership in the Chinese Communist Party is preferred" for the Specialist for Residence Life and Specialist for Student Conduct positions. These positions involve close, daily contact with students. For example, the Specialist for Student Conduct would, according to the job posting, manage the student code of conduct and violation process as well as "student profiles and archives."
The Council of New Jersey State Colleges Local, which represents faculty and staff at public colleges including Kean, provided screenshots of those two listings, though neither is dated nor appears on the Wenzhou-Kean job openings page. The China campus opened in 2012.
The listings also require applicants to complete an application form that asks them for their "political status" – a practice that "could be found illegal and discriminatory" in the United States, and which raises "serious concerns about the existence of academic freedom at Wenzhou," the union said.
It said that Kean has informed the local American Federation of Teachers chapter on campus that it's "actively planning" up to 30 staff layoffs on top of the 12 it cut four years ago.
The council is calling on the Legislature's higher education committees to investigate Kean's China campus. A Kean spokeswoman told Inside Higher Ed that "our Chinese partners are responsible for all general operations and student services," while academic personnel are hired according to policies in place across all Kean campuses.
Read the union statement and Inside Higher Ed story.
Like The College Fix on Facebook / Follow us on Twitter