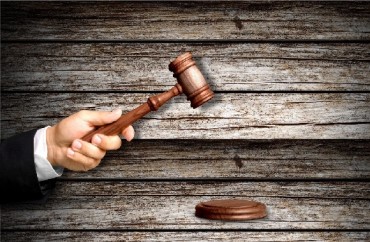 Student journalists sued Muscatine Community College earlier this year for allegedly retaliating against them (and their faculty adviser) for their coverage, which included using a headshot of an administrator who complained he didn't give them permission to use it.
After losing a bid for a preliminary injunction against the school in court, the journalists – many of whom have now left the school – are throwing in the towel.
The Student Press Law Center reports that the students' lawyer, Bryan Clark, isn't upset that the lawsuit stalled, since "folks are only there [at a community college] for a short time":
"I think the suit definitely gave the students an opportunity to stand up for their First Amendment rights while they were there and shine a light on what's been going on. Hopefully it's been a learning experience."
RELATED: School's new dean told paper it couldn't run his picture without permission
The court said the journalists hadn't demonstrated "irreparable harm" from the administration's action against them – including rescheduling their journalism classes to "marginalize" the newspaper – and that even removing their adviser wasn't evidence of retaliation or intimidation.
The only bright spots to emerge from the conflict: Some of the Calumet staffers started their own independent paper, The Spotlight, and journalism organizations launched a "boot camp" for college journalists reporting under fire.
RELATED: Student journalists launch indie newspaper while their censorship lawsuit plays out
RELATED: Student journalists go to 'boot camp' to fight college crackdowns on their reporting
Like The College Fix on Facebook / Follow us on Twitter
IMAGE: Shutterstock