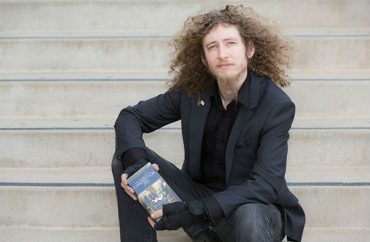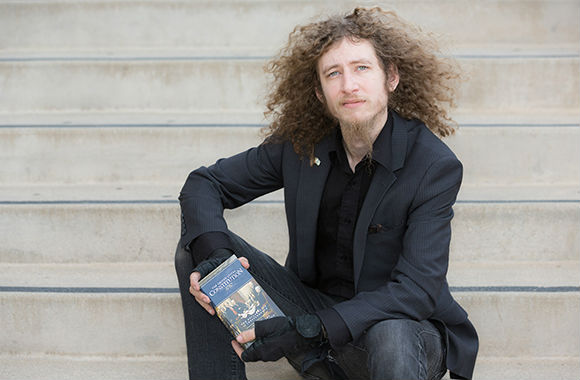 But it allows an anti-Trump protest two weeks later
The U.S. Constitution is a world-changing document that has inspired speakers of every language.
Los Angeles Pierce College apparently doesn't see it that way, putting a stop to a student passing out pocket-size Spanish-language Constitutions on campus grounds a week before the general election.
Kevin Shaw filed a lawsuit against Pierce and the Los Angeles Community College District, which enrolls more than 150,000 students across nine campuses including Pierce, for forcing students to use free speech zones to exercise their speech.
It's the first lawsuit in the Foundation for Individual Rights in Education's new Million Voices litigation campaign, which seeks to protect the First Amendment rights of a million American college students.
MORE: University forced to expand free speech zones after threatening arrest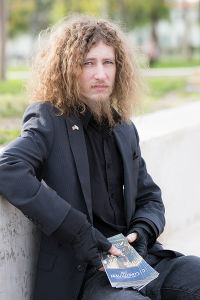 Shaw was promoting his "unrecognized" Young Americans for Liberty chapter when an unnamed Pierce administrator told him he had to stop handing out the Spanish-language booklets and come inside to fill out a "permit application" to use the free speech zone.
He was told he would "be asked to leave the campus" if he didn't stop distributing the booklets.
Two weeks after his booklet distribution was shut down, Shaw "observed a large protest" against President-elect Donald Trump that was outside Pierce's free speech zone. That suggests the college enforces the policy "selectively and unevenly," according to the suit.
The national Young Americans for Liberty organization said in an email blast Tuesday that LACCD is the largest community college district in the country.
In a press release on the lawsuit, FIRE says Pierce's free speech zone in relation to the 426-acre campus is the same as an iPhone in relation to a tennis court.
The permit rule is "apparently not accessible" outside of the permit application itself, and the administration prevented Shaw from getting a copy of the application until "weeks later," the suit says.
MORE: Phoenix colleges ditch speech codes to settle lawsuit
The community college district is named in the suit because it requires the president of each campus to designate a free speech zone; everywhere else on campus is a "non-public forum" by decree of the district.
The lawsuit claims Pierce's rules for its free speech zone are not published on its website, student portal, student handbook or any other student policy document, meaning that students don't know when they might be punished for speaking without permission or outside of permitted hours.
The school's policy also seems to give unlimited discretion to the vice president of student services office to judge a permit application based on the speaker's content or viewpoint, Shaw claims.
By not allowing "spontaneous" or anonymous speech, Pierce is imposing an unconstitutional prior restraint on students, according to the suit.
Students can submit their cases of being censored on FIRE's website.
Read the lawsuit and press release.
MORE: Colorado students target free speech zones after censorship
Like The College Fix on Facebook / Follow us on Twitter
IMAGES: Dawn Bowery/Foundation for Individual Rights in Education