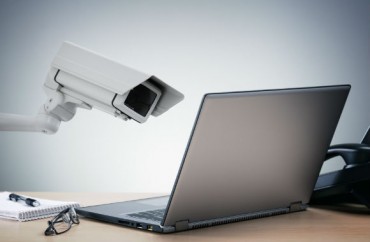 Prof names dataset 'Whack-a-mole,' aims to 'keep our communities safe'
As part of her academic research, a computer science professor at Elon University has created an expansive dataset to keep tabs on far-right groups in the United States.
With a dataset containing information on more than 1,300 right-wing groups, Professor Megan Squire has been described as "an enemy of far-right extremism" and "Antifa's secret weapon."
A recent article written about Squire's data hints that it's been used by others to tip off police and used to try and get right-wing extremists fired from their jobs, but Squire told The College Fix in an email that she's unaware of anyone who has lost their job because of the data she's collected.
Squire told The Fix the primary mission of her dataset is to use it for academic research and "to bring greater understanding of a complex phenomenon." Though, there also appears to be an activist bent to Squire's work. On her personal blog, Squire notes that she uses the dataset on far-right groups to track their "movement and figure out how they operate so that we can keep our communities safe."
Meanwhile, fellow academics appear to have an interest in Squire's work. This summer at an academic conference, the professor will present a paper she wrote using her dataset.
"This will be the first of many research studies based on this database," Squire told The Fix.
The dataset
Using information culled from public and online sources, Squire has compiled data on hundreds of organizations that she describes as a "far-right extremist groups." In January, the computer science professor wrote on her blog that she had collected data on 1,336 groups that she has categorized into an array of "far-right extremist ideologies."
One of the main sources Squire says she uses to gather information for her dataset, which is called "Whack-a-mole," is the social networking website Facebook.
"For example, despite Facebook claiming to be 'no place for hate', I have found that the Facebook social network is actually a very rich source of data about hate groups and the extreme far-right. For 500,000 members of 1,336 different far-right groups and events, Facebook is the perfect place for recruitment and community-building," Squire wrote on her blog.
When it comes to deciding which right-wing groups to include in her data, Squire told The College Fix she relies on information from the Southern Poverty Law Center and Anti-Defamation League to determine what groups merit inclusion.
For instance, Squire said a number of groups with far-right ties, but that aren't considered extremist, are left out of her data set. Groups left out of the dataset include pro-Trump groups, Tea Party groups, Libertarian groups, Blue Lives Matter organizations and pro-Second Amendment clubs, according to Squire.
"[I] pay special attention paid to groups that are relevant to the current national media conversation about the extreme far right and the new, so-called 'Alt-Right'. So far, I have devoted most of my attention to the groups and factions that were front and center during the 2017 'Summer of Hate' actions, Charlottesville rallies, etc," Squire said in an email.
The groups included in Squire's dataset are categorized into one of the 11 ideologies such as neo-confederate, white nationalist, alt-right, anti-government/militia, and neo-nazi. The organizations are slotted into one of the specific categories based on their online profiles.
"To classify each group or event, I evaluated the text and emojis used the group name and description, as well as text and symbols found in the group cover photo, and the public content if viewable (discussion comments, photos, and so on.)," Squire explains on her website.
For instance, a table on Squire's website associates the keywords confederate, rebel, confederate flag, secession and dixie with the category "neo-confederate."
Is the infomation used to get people fired?
Squire's research on far-right groups was the focus of a recent article published by the technology magazine WIRED. In that article, the author hints that those who Squire has shared her data with have used the information to make public the identities of members associated with far-right groups.
"Squire often feeds data to the [Southern Poverty Law Center], whose analysts might use it to provide information to police or to reveal white supremacists to their employers, seeking to get them fired," the article noted.
Another tidbit in the article mentions Squire sharing names with a "left-wing activist" who could possibly use them to post "identities and photos online, for the public to do with what it would."
When asked about others using her dataset to get individuals fired or to share personal information, Squire told The College Fix she's unaware of anyone who's lost their job because of her research.
Furthermore, she said the WIRED article was "careful" in its phrasing and did not actually mention any "real action" of data being used to get individuals fired.
"The WIRED article uses very particular wording that is designed to make my work look like it has had real world consequences and is therefore interesting," Squire said.
She said that individuals' personal information was never shared online, and that she has no proof of others using her information to contact employers about firing members of far-right groups.
"The bar for contacting an employer about a violent, racist employee is obviously high, both for me and for the people I work with," Squire said.
MORE: Duke hosts 'Confronting White Fragility' workshop
IMAGE: Shutterstock
Like The College Fix on Facebook / Follow us on Twitter