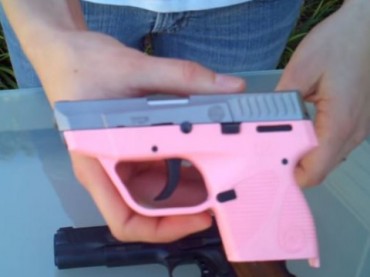 You can debate whether women carrying guns on campus would protect them from getting raped – more likely useful against a stranger than a drunk friend-with-benefit.
But the editorial board of the University of North Carolina's Daily Tar Heel thinks that campus concealed carry – as is being considered in Texas and already legal with restrictions in North Carolina – will endanger women:
And concealed weapons would be yet another excuse to blame victims for their own assault. …

Even worse, they could reinforce rape culture because the burden of stopping assault would be further placed upon women.

Allowing concealed weapons on campus for the purpose of preventing sexual assault will create the unintended consequence of increased homicides stemming from intimate partner violence.
The editorial cites statistics on the use of guns "in a household where domestic violence occurs," but that seems less relevant at a place like UNC, where sex partners aren't likely to live together and to have fuzzy relationship boundaries made worse by drinking together.
The school would do better by focusing on "preventative programs that challenge rigid gender roles" among other measures, the editorial says.
Like The College Fix on Facebook / Follow us on Twitter
Like The College Fix on Facebook / Follow us on Twitter