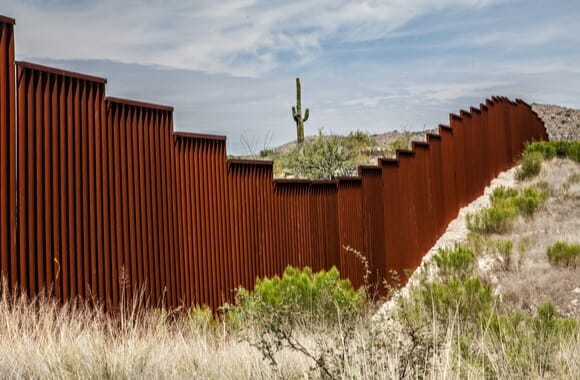 An engineering conference with a focus on social justice will include a trip to the U.S.-Mexico border to allow participants a chance to discuss the topics of social justice and constructing a border wall.
The field trip is part of the 13th annual Engineering, Social Justice and Peace Conference, which is taking place this week at the University of San Diego. The conference began Thursday and runs until Saturday afternoon.
The event, according to its website, is open to those who want "to help deconstruct our historical and current engineering practices" and that are interested in talking about ideas that run counter to the status quo.
"We welcome educators who wish to learn how to bring social justice to their engineering classes, together with those who are already doing so," the website states.
The conference's field trip to the U.S.-Mexico border will take place Saturday afternoon and will allow attendees "to discuss social justice and engineering in relation to engineers 'building a border wall,'" according to an article about the conference published on the University of San Diego's website.
The excursion will include a visit to Friendship Park, located along the U.S.-Mexico border, and the attendees will be hosted there by the Border Angels, a nonprofit pro-immigrant group.
The engineers' visit to the border comes as immigration and border security have been at the forefront of national politics. Building a border wall was a central pledge in President Donald Trump's 2016 campaign and on Wednesday, the president said that he wants $25 billion appropriated for the wall to be built.
The visit to the border isn't the only field trip included in the conference. Also on Saturday the conference includes a visit with a local American Indian community to discuss education.
In addition to the two field trips, the conference's schedule also includes paper talks, panel discussions and workshops. Some of the titles for those discussions and workshops include "Engineering and Peace," "Identities and Social Justice" and "Revolutionizing Engineering Education to Create Changemaking Engineers."
The University of San Diego declined The College Fix's request to interview a conference organizer. In the article on the conference published by the institution, University of San Diego engineering professor Caroline Baillie said engineers often don't consider social justice despite the widespread impact of their profession.
"The conference is an exciting opportunity to reflect on the progress we've made and how far we still need to go," Baillie said.
MORE: 'Border studies' professor says that NatGeo shows exalt border patrol agents
IMAGE: Chess Ocampo/Shutterstock
Like The College Fix on Facebook / Follow us on Twitter