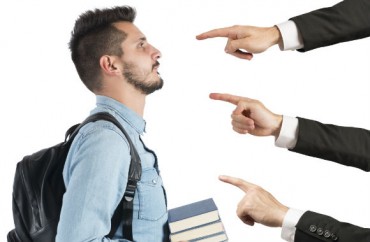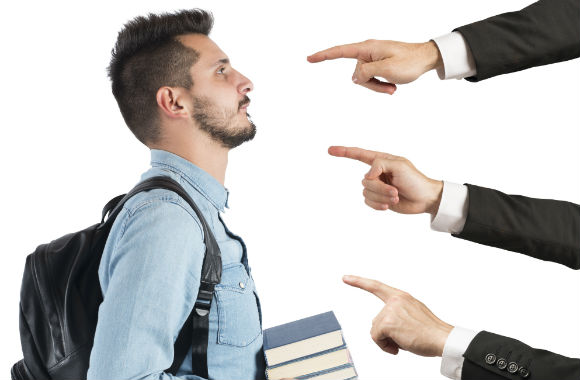 When Rep. Jared Polis, D-Colo., suggested it was worth expelling innocent students along with those who in fact committed sexual assault on campus, he didn't just enrage mothers of falsely accused sons or get rebuked by his local newspaper.
Polis's own district attorney called him out.
Stan Garrett, whose office is headquartered in Boulder (not exactly a bastion of conservatism), explains why society should "never tolerate the adjudication of serious felony behavior outside the criminal justice system," in an op-ed for the Daily Camera:
Although universities adjudicate student discipline, it is a serious mistake to equate investigation and resolution of felony sex assault with cheating on a test or drinking or smoking in a dorm room or the other normal fodder of the university discipline process, where due process on some level is important, but of an entirely different quality than the criminal justice system provides. …

The risk of wrongful conviction is too great [in campus adjudications]. The rigorous due process of the criminal justice system exists for mainly one reason: to make sure society can have confidence that one who is found guilty is, in fact, guilty. Relaxing due process, or having investigations not handled by well-trained professionals can lead to wrongful conviction.
Garrett says campus officials can actually "traumatize" victims through "clumsy or repeated interviews," and he criticized the opacity of the campus process:
The criminal justice system is public and the public can observe, evaluate and criticize the proceedings. University conduct investigations carry the inherent secrecy of the discipline process, which can leave the public questioning the fairness of an investigation and the accuracy of the determinations.
Garrett points the finger at the perverse incentives the Department of Education gives colleges to run predetermined investigations:
The federal government's decision to tie campus funding to a one size fits all investigative approach can interfere with criminal investigations. Fair, effective, sex assault investigations take time and cannot be handled by investigators under pressure to rush to a particular conclusion due to financial pressures on the university. Also, "warning letters" or warning bulletins, or campus-based "stay away from each other" orders can, if issued prematurely, prevent law enforcement from determining the truth of alleged criminal behavior.
Recommendation to officials and student groups hosting discussions and debates on campus sexual assault: Ask this DA if he'll participate, or ask your local DA. It's a perspective that's largely missing on campus.
Like The College Fix on Facebook / Follow us on Twitter
IMAGE: Shutterstock