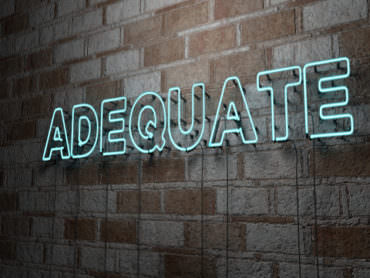 A Maryland US representative announced plans to introduce legislation which would deny federal funds to universities that "don't develop adequate plans to respond to hate crimes."
Rep. Anthony Brown made the announcement at the University of Maryland on Thursday.
According to Diverse Issues in Higher Education, the bill called "Creating Accountability Measures Protecting University Students Historically Abused, Threatened and Exposed to Crimes," or the CAMPUS HATE Crimes Act (how long did it take them to create that acronym?), would withhold financial aid to a college unless it
certifies to the secretary of education that it has "adopted and implemented a program to prevent and adequately respond to hate crimes within the jurisdiction of the institution or by students and employees."

The response plan should spell out standards of conduct that "clearly prohibit, at a minimum, the acts or threats of violence, property damage, harassment, intimidation, or other crimes that specifically target an individual based on their race, religion, ethnicity, handicap, sexual orientation, gender, or gender identification by students and employees on the institution's property or as part of any of the institution's activities."

The programs should also spell out the difference between hate crimes and constitutionally protected hate speech and what makes hate crimes unique compared to other violent crimes.
But just what "hate speech" is has been a rather hot topic, especially since the 2016 election.
DIHE quotes a U. Maryland senior who complained school officials didn't respond "adequately" (there's that word again) after someone had chalked "Deport Dreamers" on campus. Thankfully, UMD President Wallace Loh injected some common sense into the discussion, saying "it's not that easy."
"My answer is we can have a debate on (President Trump's) deportation policy," Loh said. "But am I gonna ban on purpose the person who wrote 'deport'? I don't think so."
We'll need more people people like Loh because he's addressing a quite legitimate fear … and because terms like "adequately" are ridiculously subjective.
Given the way the left feels about the First Amendment — how they view it through a "critical race theory" lens, and how way too many can't grasp that hate speech is constitutionally protected — one can only imagine how Brown's legislation, if passed, would be applied.
After all, consider how some University of Maryland students reacted to the murder of Richard Collins III. Collins, invoked by Rep. Brown in his talk, was killed by an alleged white supremacist this past spring. Members of the group ProtectUMD wanted "hate speech" to be classified as a "cult activity"; with that, such activities would be labeled as "demonstrable physical, psychological or emotional harm to students [and interferes] substantially with the education mission of the institution."
Rep. Brown's statements about the current administration need to be taken into consideration, too. Following the Charlottesville tragedy, Brown said in a press release:
Donald Trump is unfit for office. His despicable actions this week have confirmed that he lacks the moral fortitude to be the leader of the free world and simply cannot be trusted to preserve, protect and defend our Constitution against all threats, foreign and domestic. I will vote in favor of censure, and call on Congressional Republicans to take meaningful action to rein in this Administration.
Brown joined the media and progressive left denunciation bandwagon, blasting the president for alleged moral equivalence between the opposing groups in the Virginia town.
Brown linked the rise in hate incidents on campus to the presidency of Donald J. Trump, citing a recent statistic that shows hate watch groups have tracked 150 racist incidents on college campuses in 33 states since last fall.

"I think you'd have to be purposely obtuse not to see a direct correlation between the rise of Donald Trump the candidate to the Oval Office and the emboldening of these perpetrators across the country, both on and off campus," Brown said.

"Something this year is different," Brown continued. "These groups had not been highly engaged on college campuses in years past, but this year something has changed. The fact is that these issues reflect the complexities of race and prejudice in this country, issues that we've never fully worked through, a part of our nation that we've not yet perfected."
While there is no link provided to that "recent statistic," remember that the oft-cited-by-the-left Southern Poverty Law Center willfully did not report some 2,000 anti-white hate incidents from its post-2016 election "hate" study.
Furthermore, if the rise, and subsequent election, of Donald Trump is correspondent to so much "hate," why did so many (notably college students) feel the need to make up hate incidents?
Given the current political makeup of the US Congress, it's unlikely Brown's bill will go anywhere. But be sure to keep an eye on it.
MORE: So much fake hate during the 2016-17 school year: a best-of list
MORE: U. Maryland students demand 'hate speech' be classified as 'cult activity'
Like The College Fix on Facebook / Follow us on Twitter
IMAGE: Shutterstock