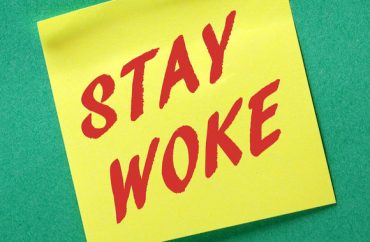 'No word or speech habits are bad or wrong' – it's all about context
As universities pressure students and faculty to use "inclusive language" and unconventional personal pronouns, one writer and editor is taking a bottom-up approach.
Karen Yin's Conscious Style Guide, which debuted last year ago at a copy-editing conference, is making the rounds in academic writing circles.
It serves as a hub for "kind, compassionate, mindful, empowering, respectful, and inclusive language," building off the individual media guides created by "marginalized communities," the guide website states.
The guide was made for "writers, editors, educators and students … who seek people terminology that is more accurate, logical, and reasonable but don't have the time or the will to comb through the Internet."
Our own @karenyin was interviewed about @consciousstyles by @JennyGenevieve for @zapier: https://t.co/yfBqGhXXJQ #styleguide

— ConsciousStyleGuide (@consciousstyles) November 16, 2016
Yin told The College Fix that while she is unaware of any official implementation of her guide by an institution of higher learning, she urges students and educators to adapt it for their own purposes.
The guide's customizability is its strength and why it doesn't lend itself to official policy, said Yin, who previously created the website AP vs. Chicago to help writers and educators compare the two writing style guides.
MORE: Public university spends $16K telling students to watch what they say
"Students seem to prefer hard rules," which runs counter to her philosophy of words as a "conversation" that is "always evolving," Yin said in an email.
"We also emphasize context and content working together; in this sense, no words or speech habits are bad or wrong—there's an appropriate context for pretty much everything."
"Language Matters to Chico State's Student-Athlete Leaders" https://t.co/ok6ZSUCsaA by @ChicoWildcats h/t @Steve_BienAime #inclusivelanguage

— ConsciousStyleGuide (@consciousstyles) November 21, 2016
'Every bit as important' as grammar, punctuation and spelling
The guide focused on writing for a handful of sensitive contexts, including disability, age, appearance, ethnicity, sex and "empowerment."
It links to other subject-specific guides and articles on each subject. One such article on how to include disabled characters in TV shows recommends "getting away from the disability-as-tragedy trope."
MORE: Chico State athletes not allowed to say 'coward,' 'rape'
Rick Kenney, chair of the Department of Communication at Augusta University, has implemented the guide in his classes as assignments, rather than rules for class discussions.
"I am a firm believer that the concepts addressed by [the guide] are essential—every bit as important as AP Style and GPS (grammar-punctuation-spelling)," he told The Fix in an email. "I require students in all of our media writing classes to understand conscious style and to apply it."
Kenney shared an assignment with The Fix in which he tasked students with reading and summarizing sections of Yin's guide as they might apply to writing and reporting in the media.
Conscious Style Guide exercises for COMC 3030 Feature Writing – Augusta University by The College Fix on Scribd
Because the guide is not intended to be adopted as one-size-fits-all official policy, it can be applied to certain fields that lend themselves toward perceived inclusive language and kept out of classrooms where such language would serve as a hindrance, such as classical literature, philosophy or history.
The guide website itself emphasizes that it's not intended to dictate what is "inoffensive or politically correct" language, "because even language intended to be inclusive and considerate is deeply offensive to many."
It's designed to help users hone "the art of using words effectively in a specific context," the website states: "Good writers consciously use disagreeable language to strike a dissonant tone" that is intentional, rather than accidental.
MORE: Growing number of universities embrace gender-neutral pronouns
Like The College Fix on Facebook / Follow us on Twitter
IMAGE: Thinglass/Shutterstock