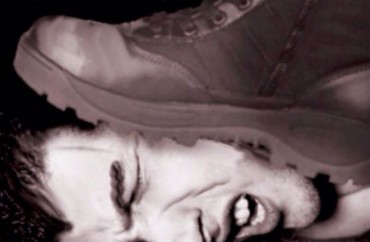 If Supreme Court justice Antonin Scalia hadn't died in an election year, his replacement might have sailed through Senate confirmation.
Instead, the Obama administration is hoping they can sneak in Merrick Garland based on the plain ol' boringness of his opinions on the most boring court in the land.
Garland has been careful not to exude obvious progressive ideologies at the D.C. Circuit, apart from his attempt to uphold the District of Columbia's total ban on guns even in the home (struck down by a Scalia-written opinion).
The would-be justice's path to the court will probably become the default for future nominations: Presidents will only submit those who are utterly boring and careful to hide their views until they are safely enrobed.
That's also the only way conservatives can succeed in academia, according to two professors who practically shrug "eh, it ain't so bad."
Dr. Strangeleft or: How they learned to stop worrying and love the bias
The authors of a new book on "conservative professors in the progressive university" recently told their ideological peers to "deescalate their rhetorical war" against the head-smackingly obvious bias against them in academia, writing in The Washington Post.
Jon Shields of Claremont McKenna College and Joshua Dunn of the University of Colorado-Colorado Springs, self-described conservatives, agree that conservative faculty are "not always treated fairly on college campuses." (How brave to admit.) They acknowledge that
too many disciplines and subfields — including sociology, literature and modern American history — are "unsafe spaces" for right-wing thinkers. The conservatives who enter those fields need thick skin, which is partly why conservatives usually avoid them altogether.
They cite research finding that conservatives have less representation in academia "than all current targets of affirmative action," and that many professors are stunningly up front about their refusal to consider hiring Republicans, gun enthusiasts and evangelicals as faculty.
RELATED: Professor faces suspension after sending students to pro-traditional family conference
Shields and Dunn don't even deny this bias constitutes real and persistent harm: Conservatives "tend to work at lower-ranked institutions than their publication records would predict," they have to "outshine liberals to reach the summit of their profession" by publishing so much more, and they have more trouble publishing "conservative perspectives" at all.
But they are stupefyingly sanguine about the prospects for conservatives in the ivory tower after interviewing "153 conservative professors in the social sciences and humanities." Their recipe for success:
Censor yourself until you have tenure. A third of interviewees said they had to conceal their politics to have any hope of getting tenure. So just pretend to be someone else all the way from graduate school through your professional career, and you're set! (Sucks for you if you're not in the closet – Mike Adams, John McAdams, Robert Oscar Lopez, etc.)
Actually, that's their only recommendation to succeed: Stop attacking tenure, because as a conservative it's the only way you won't face a career of discrimination.
The rest of their breezy piece simply claims that various disciplines are "riven more by methodological and theoretical divides than by political ones"; that economics is a relatively safe field for conservatives; that many conservatives started moving to the right after they arrived in academia; and that, wow, you can have genuine friendships with liberals.
Why isn't this book flying off the shelves? It's so persuasive!
Profs Jon Shields @CMCnews & Joshua Dunn @UCCS: No,We're Not Self-Hating Conservatives @NRO https://t.co/qkrUkkK5Vw pic.twitter.com/vJq7UyktkU

— Claremont McKenna (@CMCnews) March 16, 2016
How to become 'every progressive professor's favorite conservative'
Equally unconvinced by this apologia for institutional bias against an entire class of people was Frederick Hess, director of education-policy studies at the American Enterprise Institute.
Writing at National Review, Hess said these two are an example of "Stockholm Syndrome" in which the hostages want to rise in the ranks of the thugs who continue abusing them:
Shields and Dunn have clearly stumbled onto a winning formula . . . for how to succeed in the academy by becoming every progressive professor's favorite conservative. They will be widely cited by leftist pundits and by academics eager to dismiss concerns about ideological bias. And Shields and Dunn know it. …

If Shields and Dunn were more interested in arguing that deep-rooted ideological bias is a big problem for higher education, they might have more credibility when telling conservatives to get over it. But lamenting academic bias isn't novel and is far less likely to catch the fancy of Oxford University Press or the Washington Post, or to make Shields and Dunn celebrities in the academy.
RELATED: Marquette professor fired for blogging, academic freedom groups up in arms
If black scholars had written the same chirpy thing about discrimination against them, "it wouldn't get published. And, if it did, things would get ugly fast," Hess says. No other class of people would tolerate the grin-and-bear-it attitude of Shields and Dunn:
Imagine this same paragraph being penned about Latino or transgendered professors, and the firestorm that would ensue if the cheery takeaway was — as in this case — that "it's a temporary hardship."
Maybe it's time for conservatives to camp out in the offices of college presidents for weeks on end, scream at students trying to study in the library, release absurd demands lists premised on the outright discrimination they have faced for decades, and file "bias incident reports" against their critics.
Of course, that would be stupid and wrong. But it seems to get faster results than muzzling themselves for years on end, faking a worldview that's popular on campus, and giving fawning praise to those majority faculty who treat them like a novelty act.
Shields and Dunn responded to Hess in National Review, if you want to see their defense of the book.
h/t American Enterprise Institute
RELATED: Conservative Professor Granted Promotion After Seven-Year Battle
Like The College Fix on Facebook / Follow us on Twitter