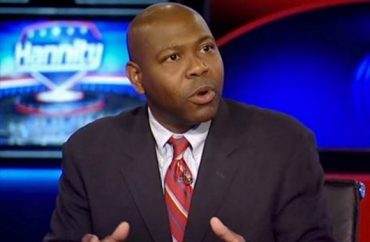 Jason Riley, a senior fellow at the Manhattan Institute and a columnist for The Wall Street Journal, has been disinvited to speak at Virginia Tech, according to a report in National Review.
Riley is a noted conservative television and newspaper pundit who has written extensively on racial issues, including in his recent book Please Stop Helping Us: How Liberals Make it Harder for Blacks to Succeed.
According to a memo obtained by Peter Wood, president of the National Association of Scholars, Riley was disinvited to give a planned talk for Virginia Tech's business school's BB&T Distinguished Lecture Series because higher ups were concerned about his race-related writings.
"Mr. Riley, who is black, has attracted some negative attention since his publication in 2014 of Please Stop Helping Us: How Liberals Make It Harder for Blacks to Succeed. Professor Singal feared that whatever controversy Riley had attracted so far would be amplified once he set foot on Virginia Tech's campus," reports Wood in National Review. "He imagined there would be amplified controversy over Riley's speech because Virginia Tech is still reverberating from the last BB&T Distinguished Lecture, delivered by Charles Murray on March 25."
"What makes Jason Riley's disinvitation notable," continued Wood, "is how little prompted it. No students threatened to protest his speech or wrote editorials denouncing his views. No one picketed the finance department. Riley's speech hadn't even been announced on campus. Mere fear of potential protest swayed Virginia Tech to cancel Riley's pending event."
Read the full National Review report.
RELATED: In debate, black intellectuals spar over who's to blame for high 'black body count'
Like The College Fix on Facebook / Follow us on Twitter