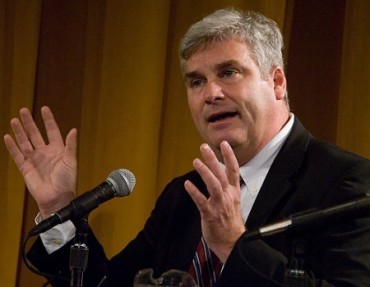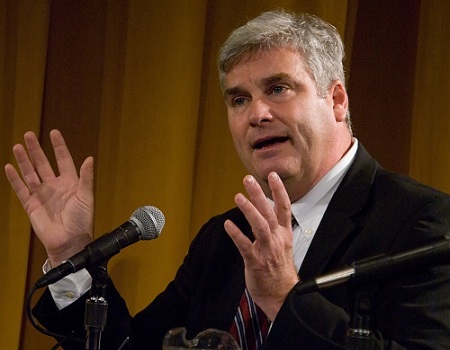 Hamline University in Minnesota is facing harsh criticism for going back on its decision to hire Tom Emmer, a former Republican gubernatorial candidate. According to Emmer, the university decided not to hire him after other faculty members complained about his conservative views.
In a letter of complaint to Hamline University President Linda Hanson, Emmer claimed that after reaching an agreement with the university to teach a business class, some faculty members began to organize opposition to his hiring. Eventually, Anne McCarthy, dean of the Hamline School of Business, informed him that he would not be teaching a class.
According to a news report in The Oracle, Hamline's student newspaper, some faculty members were worried that "the political positions Emmer holds were incompatible with the university's mission, specifically his stance on same-sex marriage."
The idea that Emmer's political views might have something to do with the decision not to hire him has infuriated other conservatives.
"This sends the wrong message to conservative students at Hamline, and any students looking to apply there," said Ryan Lyk, chairman of the Minnesota College Republicans. "This is just another example of an educational institution attempting to insulate itself from anything that might challenge its engrained liberal beliefs of practices. Gay marriage has absolutely nothing to do with business law or Emmer's abilities to teach it."
Groups that push for academic freedom also criticized the university. Peter Wood, president of the National Association of Scholars, said that Hamline administrators appeared to have given in to political considerations in Emmer's case.
"It appears that he was qualified for the position that he was going to be teaching in, that the process of vetting him for teaching had reached a point where there was no serious question of competence or suitability, until these complaints came up that were political in their origin and their expression," he said. "For the college to pull back from the appointment process at that point looks to be an instance of allowing itself to be bullied or coerced into making a decision that is highly inappropriate."
Wood also said that Emmer's conservative views certainly did not conflict with the university's mission.
"Becoming a faculty member does not mean that one has to agree with the ideology that underlines any particular college policy," he said. "It may mean that you are agreeing to uphold that policy as a condition of employment, but in what sense is a professor teaching a management class called upon to either uphold or in any other way actuate a policy on gay marriage?"
President Hanson released a statement saying that Hamline maintains a long-running commitment to academic freedom and intellectual diversity–neither confirming nor denying that Emmer's conservatism played a role in the decision not to let him teach.
The university did not respond to requests for comment.
Like The College Fix on Facebook / Follow us on Twitter