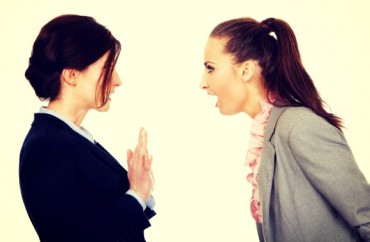 A group of female college students at American University that touts conservative values has come under fire by some peers who accuse the Network of enlightened Women of advancing "white feminism" and brainwashing peers into accepting inequality, among other accusations.
The malicious Facebook comments against the group came as the NeW chapter at American University prepares to host a speech on "conservative feminism" Feb. 8 by Sabrina Schaeffer, executive director of Independent Women's Forum.
Chapter members advertised the event as "a conservative take on feminism," a speech expected to delve into topics such as the wage gap and gender politics on college campuses.
But the event prompted backlash on social medial from several American University students who accused the planned speech and NeW itself of hurting women's causes.
In Facebook screenshots obtained by The College Fix, one commenter, a male student, said the term "conservative feminism" is "oxymoronic." A female student added: "When I hear 'conservative feminism' I think 'white feminism' – empowerment when it's convenient and ignoring POC [people of color], plus the added horror of supporting those who trample on reproductive rights."
A third female student also shared NeW's Facebook page with peers, stating: "Recently having heard about this new group on campus, the 'Network of Enlightened Women.' Not sure how this conservative group is 'enlightening' women."
"… Sure NeW, you can 'enlighten' me through your 'Gentlemen Showcase' or tell me abortion as a right is unnecessary, but I will just call this group out for what it really is – telling women to be content with inequality and be brainwashed into thinking conservatism is empowering."
RELATED: New campus culture: The limiting of the human mind
NeW is also co-hosting with AU College Republicans a speech by Karl Rove in mid-February through American University's Kennedy Political Union, a speaker selection that has also been met with profanity-laced criticisms on the student-run website, The Rival.
In response, American University NeW chapter President Krista Chavez said her group strives to empower "women of all political beliefs."
"The rhetoric that emerged recently regarding our event to host Sabrina Schaeffer, director of the Independent Women's Forum, with the Kennedy Political Union sparked a series of social media posts by students who disagree with our message, suggesting that our group is anti-woman," Chavez wrote in a news release on NeW's website.
"These attacks are absolutely erroneous," she stated. "The idea of conservative being pro-woman is certainly not 'oxymoronic.' Identifying as a conservative does not make us 'brainwashed' or 'content with inequality.' It actually means that we have considered both sides of the issues, analyzed the arguments, and come to different conclusions that may not identify with modern liberalism or liberal feminism."
"We do not choose this path because it is 'convenient,'" she added. "To dissent from pressure to conform to a certain ideology is difficult and why we exist as an organization."
Chavez also put out a joint statement with AU College Republicans to defend the Rove talk.
"We very proud to bring different conservative speakers to create a message that encourages free speech, intellectual diversity, and civil discourse among all AU students," it stated. "A person must hear from all sides of the issues in order to form a proficient argument."
Founded in 2004, NeW chapters have since been launched at more than 25 campuses nationwide. Taylor McCarty, campus program associate for the organization, said the network aims to provide a platform for conservative college women to be heard and programs for all students to learn about conservative ideas.
"NeW has a long history of promoting intellectual diversity on college campuses. Contrary to what some women are told on campus, being conservative and pro-woman are not mutually exclusive," McCarty said in an email to The College Fix. "… True female empowerment comes from making informed choices after learning about different views, not by being pressured to believe one view."
Like The College Fix on Facebook / Follow us on Twitter
IMAGE: Shutterstock