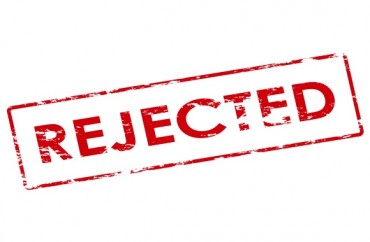 UPDATED
A budding conservative-leaning and pro-free market student group at Drake University called Turning Point USA was recently denied official recognition by the student government over concerns its messages are "hateful" and "condescending."
The group vows to fight the decision.
"This is the left at its worst. We will fight this to every extent imaginable. They will not silence us," Charlie Kirk, founder and executive director of Turning Point USA, stated Thursday in an email to The College Fix.
Hypeline, Turning Point's website, noted that Drake University student senators, prior to the vote, cited the group's public approval of pro-life and pro-Second Amendment stances among their concerns. Student senators also reportedly claimed the group is too aggressive in its marketing approaches.
(Turning Point doesn't take a stance on abortion, but the senator was specifically upset that its CEO tweeted pro-life views even though the club itself doesn't touch on social issues.)
The minutes of the student government meeting show student senators used words such as "hateful" and "condescending" in their description of Turning Point's messages.
One student senator said they do not "feel comfortable giving an organization approval that has a hateful record," the minutes state. Another said that because of Turning Point's message, other campus organizations might perceive them as "condescending," the minutes add.
Turning Point USA is a 4-year-old nonprofit that says it works to organize students to promote the principles of fiscal responsibility, free markets and limited government. It has chapters at other campuses across the nation.
But the student senate at Drake University, a private school in Iowa, voted April 21 against their official recognition in a 15-3 vote, a local CBS affiliate reports. The group's approval had been sought to enable it to easily reserve tabling space, book rooms for meetings, and access funds for speakers and events.
Prior to the vote, some in attendance argued the group was needed, saying conservative students at Drake University feel "marginalized," the meeting minutes state.
Other student senators said that even though they do not agree with Turning Point's philosophies, they still felt they should be granted official recognition because students on campus deserve a chance to experience different viewpoints.
Drake Turning Point student founders said they wanted to partner with the campus College Democrats for debates and free speech events, as well as table on campus and get their small government message out, according to the minutes.
Christina Herrin, the Iowa field director for Turning Point USA, told The College Fix the decision is a travesty.
"Drake University is doing a huge disservice to its students by not letting TPUSA be recognized as a registered student organization because it is important to let the students who support TPUSA's mission get their voice heard on campus," she said in an email.
"I think it is also a disservice to the students who not only support us and already agree with our message but and even bigger disservice to the students have never heard of these ideas of limited government, fiscal responsibility and free markets," she added.
She said her group will fight the decision and has plans to meet with campus administration. Herrin said students have also filed ethical complaints with the university in regard to the decision, feeling that their voices have been silenced against the school's policy and mission statements.
But Jarad Bernstein, director of public relations for the university, told The College Fix regarding the controversy: "Drake University believes in campus-wide shared governance which includes supporting the student senate's authority to review and approve or decline student organizations."
UPDATED: To include a statement from the university's spokesman and to clarify Turning Point as an entity does not focus on social issues.
Like The College Fix on Facebook / Follow us on Twitter