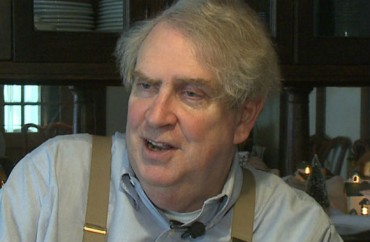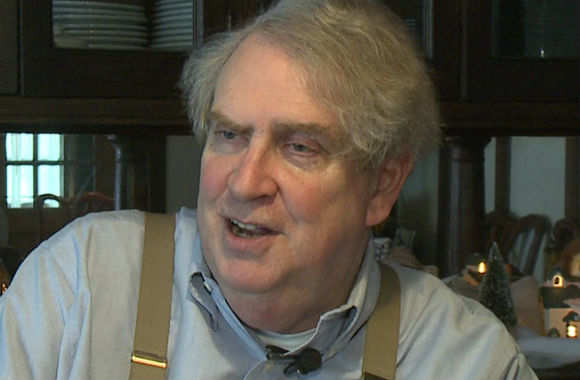 Judge makes professors responsible for other people's reaction to their work
John McAdams is hoping an appeals court will recognize his rights as a tenured professor at Marquette University after a circuit judge refused to do so.
The political science professor lost his lawsuit Thursday against the Catholic university, which started termination proceedings against him after he blogged about a colleague who ordered a student to keep silent in class about his views against same-sex marriage.
It's a disappointment for McAdams, who was honored with an academic freedom award at the Conservative Political Action Conference in February.
The Faculty Hearing Committee (FHC), which included two members McAdams said had conflicts of interest (one had already publicly condemned him), had recommended that McAdams be suspended for his conduct, but not terminated.
MORE: Professor's peers judge whether he should be fired for defending student's views
President Michael Lovell added another condition, that McAdams be forced to apologize for his conduct or be fired. McAdams refused, vowing litigation.
Judge David Hansher of Milwaukee County Circuit Court ruled a year after McAdams filed this lawsuit, before trial had started, because "there were no genuine disputes of material fact in this case."
In a nutshell, the judge found that tenured professors have very few rights in Wisconsin. He summarized:
(1) The FHC Report deserves deference; (2) The letter from President Lovell deserves deference; (3) Dr. McAdams was afforded due process that he was entitled to during the FHC hearing; (4) There were no damages for the initial suspension and banishment from campus; (5) Dr. McAdams' rights to academic freedom and freedom of expression were not violated; (6) Marquette's decision not to renew and reappoint Dr. McAdams did not breach his contract; and (7) Marquette did not breach the implied covenant of good faith and fair dealing.
McAdams' lawyers at the Wisconsin Institute for Law & Liberty said Hansher's decision should send a chill down the spine of every professor in the state.
MORE: Suspended prof rips into Marquette president for demanding apology
It makes professors responsible for the actions of people who read their work, according to the public-interest law firm:
Judge Hansher adopted the FHC's cramped and unsupported view of academic freedom and the First Amendment.  He concluded that because naming [McAdams' former colleague Cheryl] Abbate could conceivably bring negative attention to her, McAdams was prohibited from doing so.

"No college professor in Wisconsin has any real protection if that's the standard," explained Rick Esenberg, President and General Counsel of WILL.  "If a professor can be held responsible for the actions of every person who reads or even hears about what the professor writes, then they have no protections at all.  By that standard, every professor who was publicly critical of McAdams should be fired too."
Hansher basically "let one side decide how to interpret" McAdams' contract with Marquette, which is like telling an employee who alleges sexual harassment that she has to "abide by the employer's internal review that finds no wrong-doing occurred," said WILL Deputy Counsel Tom Kamenick.
Read the ruling and WILL's statement.
MORE: Conservative prof wins major academic freedom award while suing school
Like The College Fix on Facebook / Follow us on Twitter
IMAGE: Fox 6 Now screenshot