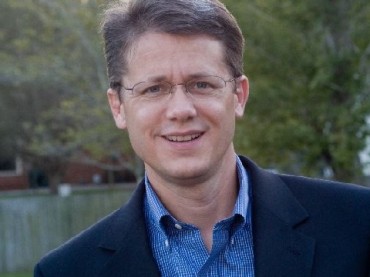 Criminology Professor Dr. Mike Adams' seven-year quest to earn his promotion at the University of North Carolina – Wilmington has finally come to a successful conclusion.
The university on Tuesday dropped its appeal challenging Adams' recent win in court, and agreed to promote him to the position of full professor and pay him $50,000 in back pay, as the court had previously ordered. What's more, campus leaders agreed to adopt procedures protecting Adams from renewed retaliation, and to pay $615,000 in attorneys' fees.
"The outcome of this case reaffirms that public universities must respect the First Amendment freedoms of their professors regardless of the viewpoints they express," stated attorney Travis Barham, who represented Adams on behalf of Alliance Defending Freedom.
Adams was hired by the university in 1993 as an assistant professor of criminology. He was a self-described atheist at that time.
Several years after his hire, the suit had stated, "he earned strong teaching evaluations, received two faculty awards, published several articles," and was a very involved humanitarian.
In 2000, however, Adams reconsidered his atheism and became Christian. His conversion led him to publicly speak out on conservative issues, including through a column on Townhall.com.
"After this, he was subjected to intrusive investigations, baseless accusations, and the denial of promotion to full professor even though his scholarly output surpassed that of almost all of his colleagues," according to the professor's attorney, who had asserted the university "denied Adams a promotion because his nationally syndicated opinion columns espoused religious and political views that ran contrary to the opinions held by university officials."
As of Tuesday, the case is settled.
Like The College Fix on Facebook / Follow us on Twitter
IMAGE: Mike Adams