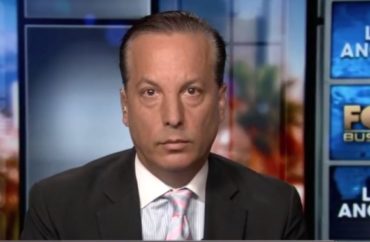 A former UCLA communications lecturer whose course on campus free speech was wildly popular with students has filed a grievance with his union against the public university for canning him.
Keith Fink, also an attorney who isn't shy about criticizing UCLA for trampling on students' speech rights, was let go from teaching after not passing a teaching review he publicly likened to a "star chamber" that was rigged against him.
"The overarching basis for this grievance lies in the fact that the University deliberately violated numerous sections of the Unit 18 [Memorandum of Understanding] during its 'excellence review' associated with Keith Fink's initial Continuing Lecturer Appointment," states the complaint, a copy of which was obtained by The College Fix.
A civil-liberties group is investigating UCLA's treatment of Fink as well, saying his criticism of administrators appears related to his dumping.
The experience has led Fink to establish a legal nonprofit to provide free representation to those who believe their free speech rights have been violated by UCLA.
He told The Fix in an email a formal mission statement for the organization should be completed this month: "I have gotten a tremendous amount of support already for this foundation [from] UCLA alumni as well as non alumni who either [live] in Los Angeles or know me."
Grievance is latest turn in Fink's battle with UCLA
The seven-page document, filed last month, asserts UCLA didn't give Fink proper notice prior to his review and "repeatedly changed the timing of the review calendar without providing timely notice," among a series of other alleged wrongs.
It also claims the university "repeatedly invented" procedures and criteria related to the review for its own benefit.
"Examples include giving less weight to student evaluations solicited by Mr. Fink, giving no credence to the bias list despite asking for one, inventing policy governing faculty recusal, and treating certain documents as merely 'advisory' when not presented as such at the outset," the document states.
Fink has decried UCLA for allowing the participation of individuals he deemed biased against him at the outset of his review, including department chair Kerri Johnson and Vice Chair Greg Bryant. He asked if both could be recused from voting, but was told no.
Additionally, the grievance Fink filed alleges student evaluations he submitted were disregarded despite their high marks.
"Had these evaluations been given due consideration, the outcome of Mr. Fink's review would have been different," the document states.
Union grievance by Keith Fink, popular free-speech lecturer, against UCLA for terminating him by The College Fix on Scribd
Asked if he expects to file litigation after this complaint, Fink told The Fix in an email that ideally it would allow him to teach again at UCLA, though he doesn't see that happening.
"However, I live in the real world not and in some utopian safe space so I would be shocked given the way the grievance process works that UCLA will do the right thing and reinstate me," he said. "If my grievance leads to unbiased evaluators who take no instruction from UCLA's administration and have no fear of retaliation for endorsing me then litigation will be moot."
Fink's termination from UCLA culminated a lengthy public battle between him and the university, specifically the communication studies department. He's said in a document submitted for his teaching review that his "support within the Department inexplicably took a turn for the worse after the appointment of Kerri Johnson and Greg Bryant to Chair and Vice Chair" last year.
He's alleged Johnson blocked students from enrolling in his "Sex, Politics, and Race" course by capping the number of students allowed to take the class and hindered his chance for a fair review because of his right-of-center political beliefs. Fink has spoken out against the UCLA administration for violating free speech and due process rights during his classes, as well as in interviews with Fox News.
After his ouster from UCLA, former students rallied to his defense, calling the university's decision "dishearteningly" and "infuriating."
The Foundation for Individual Rights in Education has also issued concerns about Fink's termination. In an August 4 letter to UCLA, FIRE said it has concerns about whether comments Fink made that were critical of UCLA, and mentioned in a teaching evaluation by Bryant, influenced his excellence review.
"Bryant's review of Fink, coupled with his comments to The Chronicle of Higher Education and the lack of explanation offered in [Dean Laura] Gómez's firing letter, suggest that Fink's criticism of UCLA administrators played a role in the non-renewal of his contract," the letter states.
UCLA didn't respond to a request for comment regarding Fink's grievance and whether it plans to respond to FIRE's letter.
MORE: Students decry UCLA's ouster of conservative professor
Like The College Fix on Facebook / Follow us on Twitter
IMAGE: YouTube Screenshot
Like The College Fix on Facebook / Follow us on Twitter