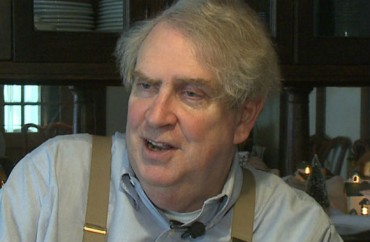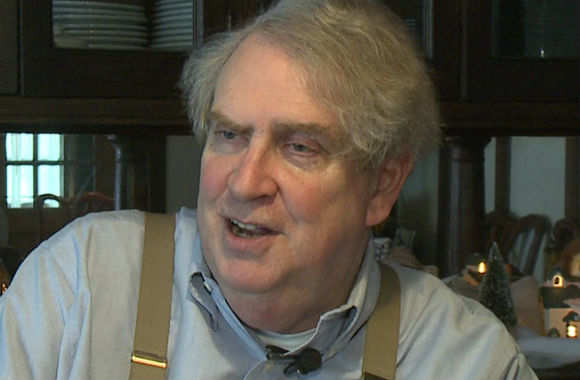 John McAdams' lawsuit against Marquette University could go to trial in a few months, but for now, the professor who criticized a colleague for censoring a student is being honored for the conduct that got him suspended.
The Bradley Foundation awarded McAdams its $10,000 Jeane Jordan Kirkpatrick Award for Academic Freedom, which was presented to the professor Friday night at the Conservative Political Action Conference.
It's named after the former U.S. ambassador to the United Nations, and recognizes those who showed the same "dedication to free speech and American exceptionalism" as the Reagan administration diplomat, according to a Feb. 21 Bradley Foundation letter announcing the pick.
The letter refers to McAdams as "a devout Catholic at an ostensibly Catholic university" who has frequently embarrassed "or at least annoyed" the administration by shining light on its less-than-Catholic behavior.
The school tried to fire McAdams because he wrote about an incident  given to him by a student who had been censored in his philosophy class. In the recording, which was made surreptitiously, the instructor told the student he couldn't object to same-sex marriage in a class discussion because, while it was germane to the topic that day, it would be "offensive" to gay students.
MORE: Marquette president demands prof apologize for upholding Catholic values
While a faculty committee told McAdams he could come back after a suspension, explicitly recognizing his academic freedom, President Michael Lovell ordered him to publicly apologize for his "reckless" behavior of criticizing the instructor on his blog.
Shortly before filing suit, McAdams told Lovell the president was endangering the rights all faculty by encouraging "a reverse heckler's veto," treating them responsible for the behavior of audience members in response to the professors' writing or speaking. (The instructor criticized by McAdams received hate mail.)
According to Watchdog.org, Milwaukee County Judge David Hansher is considering competing motions by McAdams and Marquette for summary judgment. If neither is approved, the case will go before a jury in June.
McAdams, whose retirement account is off-limits while his suspension continues, told Watchdog.org he won't accept any financial offer to settle: "I'm not going to let the bastards get rid of me."
Read the Watchdog.org report and watch McAdams' speech at the CPAC Reagan dinner (starts at 12:15).
MORE: McAdams says academic freedom will suffer if he settles Marquette suit
Like The College Fix on Facebook / Follow us on Twitter
IMAGE: Fox 6 Now screenshot