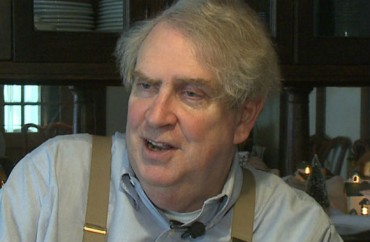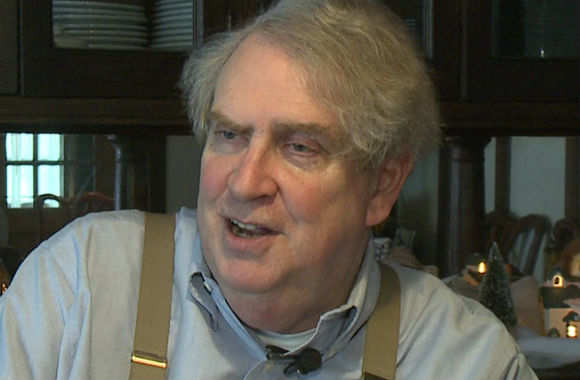 Marquette is encouraging students to censor themselves, he says
SHOREWOOD, Wis. – If John McAdams accepts a settlement from Marquette University, is academic freedom in jeopardy at the Catholic institution?
That's one of the questions that the embattled professor of political science is wrestling with as his lawsuit against Marquette makes its way through Milwaukee County Circuit Court.
Marquette suspended McAdams, revoked his tenure and said he would be fired if he did not apologize for blogging about a dispute over gay marriage between a fellow instructor and her undergraduate student.
MORE: Conservative prof sues Marquette for trying to fire him
Though McAdams told The College Fix that he'll only drop the academic-freedom suit if Marquette "at the minimum" reinstates him and pays him a settlement to be determined, he's not looking to cash in.
Teaching is "something that I greatly enjoy," McAdams said in an interview at a coffee shop. "In other words, I would rather teach for free than be paid to sit at home and do nothing."
Impeded research, cowed students
His banishment from campus has not only frustrated him, given his passion for teaching, and threatened his livelihood, but it's also impeded his research.
"Well first of all, the library is not close at hand," McAdams said. "Number two, I do not have a research assistant, which I would have if I were back at the political science department."
MORE: Marquette president demands apology or he'll fire conservative prof
He is paying "hundreds of dollars" for software that "would be free at Marquette as part of a site license," he continued. "So it's hard to do research efficiently at home. Particularly crunching numbers. It's been very much impeded." McAdams did not have an estimate of how long he would be in limbo as the case continued.
Marquette's campaign to permanently remove him from campus, however, is a bigger threat to students, he said – specifically their willingness to engage in serious debates in class.
I Will Stand With Prof. John McAdams https://t.co/nPjUxfekfS Fight the statist, Professor! pic.twitter.com/r7LCsXqDld

— Arthur C. Schaper (@ArthurCSchaper) May 7, 2016
He has been a faculty member at Marquette for more than two decades, and he takes pride in fostering an environment of academic freedom within his classroom.
His reviews on RateMyProfessors.com provide evidence that his students love to learn from him, with an average score of 4.3 out of 5. Not a single review out of 36 casts McAdams in a negative light, and only a handful describe him as "average," with former students highlighting his intellect and bright personality, the intriguing nature of his material and academic rigor of his classes.
MORE: Admit your 'guilt' for blogging or you're fired
Since the core of his lawsuit is the freedom to express one's thoughts and ideas without retaliation, McAdams told The Fix, he doesn't want to lose that dynamic in his classroom.
He fears that in the future, as a side effect of Marquette's action against him, students that disagree with his viewpoints, particularly liberal ones, may be less likely to speak out during discussion. McAdams added that he thinks that future classes may have a higher concentration of right-leaning students.
McAdams has "received dozens of emails from former students speaking out in support of me" since Marquette suspended him and started termination proceedings, he said. The negative feedback from students or others has been dwarfed by that of his well-wishers.
MORE: Conservative profs face less harassment if they censor themselves
It's common for people to greet McAdams in public places and offer their support, he said. (One such gentleman in the coffee shop thanked him for his work during his interview.)
SUPPORT professor John McAdams and SIGN OUR PETITION TO MARQUETTE. Prof. McAdams is an emb… https://t.co/Wt4JYPAaxv pic.twitter.com/9ZczKGczNG

— PragerU (@prageru) April 7, 2016
Buying off academic freedom
McAdams is acutely aware of the precedent he could be setting if he settles the lawsuit and returning to campus.
Though a settlement figure is "negotiable between my lawyers, or maybe up to a jury to decide," Marquette will think it can get rid of every troublesome professor for a price.
MORE: Prof points out pro-cop-killer mural, university takes it down
"University administrations are happy to spend a lot of the university's money to make a problem faculty member go away," he said. "So if they can do that, academic freedom is pretty tenuous.
"As a result of that, the person who is bribed to go away isn't necessarily worse off, but the whole regime of academic freedom is worse off, if it sort of becomes routine to get rid of people by offering them some money."
MORE: Scholars agree: Liberals stifle debate on campus
Like The College Fix on Facebook / Follow us on Twitter
IMAGE: Fox 6 Now screenshot