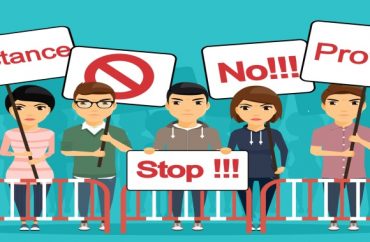 Conservative scholar Charles Murray was shouted down on Thursday afternoon as he attempted to deliver a lecture at Middlebury College. The protest forced Murray to deliver his address from a separate room.
Murray, of the American Enterprise Institute, was hosted by the Vermont college's American Enterprise Institute Club. His slated appearance drew criticism prior to Thursday's event, specifically because the university's Political Science department co-sponsored the event.
However, the opposition to Murray, co-author of "The Bell Curve," only intensified as dozens of students protested Thursday in an attempt to silence the scholar, the Burlington Free Press reports:
Several groups in the audience stood as Murray began to speak. They turned their backs and spoke over him. Single voices merged into a call and response that included, "Who is the enemy? White supremacy," and "Charles Murray go away. Racist. Sexist. Anti-gay."
The college's dean of students Baishakhi Taylor tried to settle down the protesters, without success.
"We need to foster a climate where we can listen and respect differences," she said to the crowd.
The Free Press reports faculty members present in the lecture hall didn't attempt to break up the protests despite the chaotic scene:
Faculty observed the proceedings, but no one moved to stop the students who broke almost every college policy regarding protests.
Meanwhile, Murray was ushered to a "private room," where he delivered his lecture via a live stream.
Nevertheless, student protesters still attempted to find him and shut him down:
Following the disruption, students scattered through the building trying to find out where the broadcast was coming from.

"We believe that his views are racist. Our goal is not to give him a platform on this campus," student Emma Renai-Durning said before disappearing down a stairwell.
MORE: Paleoconservative accused of 'hate speech' disinvited to speak at Williams
Like The College Fix on Facebook / Follow us on Twitter
IMAGE: Shutterstock
Like The College Fix on Facebook / Follow us on Twitter