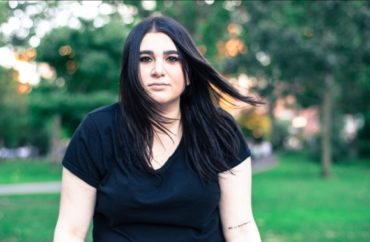 Emerson College freshman bullied so badly she transferred 
BOSTON – What Lexie Kaufman loves most about Emerson College is its academics. A journalism major, she praised that department and its impressive television studios on campus.
But she won't be returning for her sophomore year to the small, Boston-based liberal arts school, what she considered her "dream college" when she entered as a freshman.
"It's a shame, in the end," she said in a recent interview with The College Fix. "It's been nothing but awful to me."
Why so? Because she's a conservative, and the constant bullying from peers she received over her freshman year sent her packing.
It started during her first days on campus, when Kaufman faced the wrath of her classmates simply because of her political views. In high school, she wrote for The Odyssey Online and the conservative opinions she proffered therein made her disliked immediately at Emerson, she said.
"I walked into this school not being liked by a lot of people, getting nasty stares, getting weird comments on my whiteboard on my door …" she said.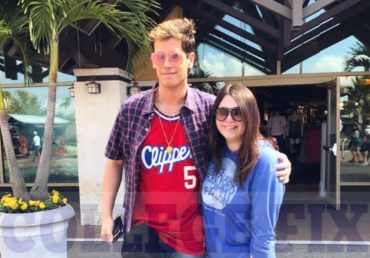 She lost friends over the presidential election and was scared to leave her room in the days following, she added.
However, that wasn't even breaking point. That came in March, after a chance meeting with conservative provocateur Milo Yiannopoulos at Orlando CityWalk.
"The legend himself…," Kaufman posted on her Facebook page along with a photo of her and Yiannopoulos (pictured).
It seemed pretty harmless. It apparently wasn't. The photo found its way to a group called "All the brown pplz," a Facebook page comprised of Emerson students. There, a student referred to Kaufman as a white supremacist, according to screenshots of the thread obtained by The College Fix.
"She's my suitemate," commented another student, with her words followed by an emoji and a gun pointing at it.
One student mentioned Kaufman's future role as a campus orientation leader and the comments devolved into whether Kaufman should lose that post because of the photo. Some felt that was taking it too far, but others pressed for action.
"Write the email," one student bluntly posted. Another chimed in saying, "I'd report a fellow RA for a post like this."
The post and comments made their way back to Kaufman, who emailed screenshots to Emerson President Lee Pelton under the subject line of "This is how my classmates are treating me."
"I would just like this to sink in for a minute. I have done nothing wrong yet this happens to me just because I am a conservative," she wrote to Pelton.
"It's been bad, and then this happened. So, done," Kaufman told The Fix while sitting in a noisy Starbucks near campus in late April. "It's the worst thing I've been through. I went home for a week after the Milo incident."
The treatment toward Kaufman didn't occur in a vacuum. It's one example of what multiple students who spoke with The Fix said is part of a vicious and even "hateful" form of progressivism that only intensified amid last November's contentious presidential election at the 4,400-student liberal arts school.
It's been so bad that Kaufman isn't the only student who's considered leaving.
"Yeah, I've thought about transferring — a million times," said junior Alyssa Galindo. "This semester particularly. Seriously, I never thought I'd think that."
The college has taken note of these students, as right-of-center students have met with top leaders at the school to discuss the issue. A response is underway. A new conservative thought class will be launched this fall, and there are efforts to bring conservative speakers to campus as well.
Some conservative Emerson students say they're optimistic about the plans, but as she walks away from Emerson and heads to the University of Central Florida, Kaufman remains skeptical.
She's said she feels disappointed with Pelton's response to her situation and a lack of serious consequences for the students involved.
"When it comes to the bigger picture, is the school responding well? No. Not really. They don't feel the need to stand up for us, because they aren't too many of us," she said.
MORE: Right-of-center students at Emerson College, sick and tired of being bullied, demand change
MAIN IMAGE: Photo credit Jackson C. Davis
MORE: Conservative students say they have been 'violently threatened' at Lutheran college
Like The College Fix on Facebook / Follow us on Twitter