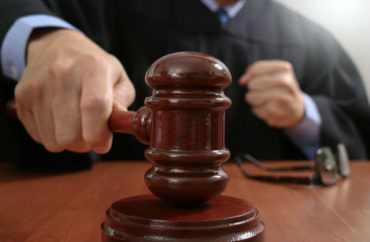 Student had campus police called on her after she discussed concealed carry
A college student who was detained, questioned, and searched by police officers at a public university in Ohio might seek legal action against the university for refusing to divulge the name of the fellow student who called law enforcement on her, The College Fix has learned.
Leandra Westbrook was detained in May by Kent State University law enforcement after Westbrook was heard discussing her desire to legally carry a firearm on campus.
The incident was touched off after students overheard a phone call Westbrook was having with a friend, Campus Reform reported at the time. During the phone call Westbrook mentioned that it was "a shame that I cannot carry a gun on campus, considering I have my carry license."
According to a university police report authored by campus police officer Sergeant Art Parker, "none of the cadets [who reported Westbrook] saw a firearm, but believed she may have been armed with one." Parker, along with two other officers, conducted a pat-down of Westbrook and searched her bag as well. No firearm was found.
Westbrook, who is not related to this reporter, subsequently told Campus Reform that she believes the reporting students made the call in "bad faith" and that "school officials are covering up the identity of the cadets who reported her." Now, a source close to the affair tells The College Fix that Westbrook may be considering legal options to force the university to reveal who the reporting students were.
"She is exploring legal options," the individual, who requested anonymity, told The Fix. The school is "covering for the cadet," the source said, "and won't investigate the matter to determine who it is."
The university has refused to address the matter itself, the source continued, stating that university officials have continuously been "referring her issues back to the police department."
Reached for comment via email, campus spokeswoman Emily Vincent told The College Fix of the incident: "University police responded to a call of someone who might have a gun in their possession inside an academic building, which would violate university policies."
"Per protocol, they approached the student to question her, and when they learned that she did not possess a firearm, the peaceful exchange ended and she returned to class," Vincent added.
MORE: Citing 'risk,' college cancels Second Amendment activist's speech hours before it begins
MORE: A new women's gun advocacy group highlights the popularity of Texas campus carry
IMAGE: everything possible / Shutterstock.com
Like The College Fix on Facebook / Follow us on Twitter