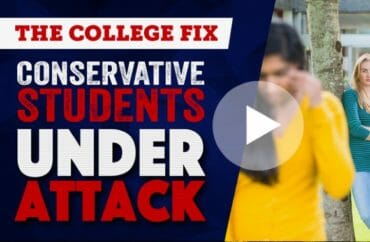 The College Fix frequently reports on the attacks conservative students face on campus. Consider these stories from the recent past:
Intolerance at Cornell: After my Fox News appearance, bullying and threats began. It got so bad I sought counseling.
Four times conservative students were physically attacked this school year
These 8 conservative college students were bullied for their beliefs
White, male student under fire for defending diversity of thought: 'punchable, drag him, expel him'
The College Fix tackled this pressing concern in its latest Campus Roundup weekly program. Featured are Cornell University student Neetu Chandak and Associate Editor Greg Piper.
Watch now:

Like The College Fix on Facebook / Follow us on Twitter