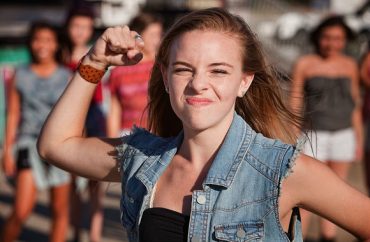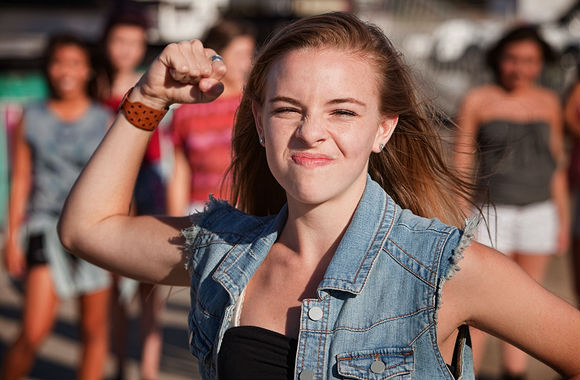 Four in five students at St. Olaf College, a Lutheran liberal arts school, voted for the Clinton/Kaine ticket in 2016, while Trump/Pence drew 1 in 10 and Johnson/Weld 1 in 20.
But it's not only that feeling of marginalization that has led conservative students to stay in the closet at the Minnesota school known for its music program, according to student newspaper Manitou Messenger:
Of the 12 students interviewed by the Manitou Messenger, several have been violently threatened because of their political beliefs, and almost all of them feel as though they can't speak up about politics on campus – in class, online or with their friends. …

On the night of the election, a student in the Pause threatened to beat up [College Republicans President Emily] Schaller, calling her a "f***ing moron." Over the next couple of days, she overheard multiple students threaten to hurt the next conservative or Republican they saw. Vice President of St. Olaf College Republicans Kathryn Hinderaker '19 had a similar experience.

"I think one of the hardest things was, the second day, I went into Buntrock and someone yelled from the bottom, 'if you voted for Trump, you better be f***ing scared.' Everyone clapped and applauded," Hinderaker said. "Obviously, it didn't feel super safe."
Like some liberal students who felt unsafe after the election, a St. Olaf conservative student said she "went home for awhile" because of the animus toward conservatives in her classes. She said online harassment led her to transfer to another school after the fall semester.
MORE: 'I lift, bro' professor allegedly threatens conservative students for flyers
And there's this:
On Feb. 18, a student posted an unsolicited photo of a group of students that supposedly included Trump supporters and encouraged fellow students to "remember their faces."
It's lonely being conservative at St. Olaf, even though its College Republicans chapter didn't endorse Donald Trump and refused to phone bank for him in the general election:
In response to St. Olaf's predominantly liberal campus, many conservative students choose to stay under the radar for fear of being cast out and misunderstood by their peers.

"A lot of people said the characteristics of the candidates were the characteristics of the voters," Dawson Kremlacek '20 said. "Conservatives didn't want those labels. They didn't want to be viewed differently."

As a result, students will self-censor during class, even in discussion-based courses.

"I'm fine being political with a one-on-one discussion," [freshman Josh] Larson said, "but when everyone else is liberal in the class … I keep my head down."
One political science student said her professor "started every class with basically just ridiculing Trump for about 20 minutes," and she now plans to transfer to another school next year. Another student said his professor's anti-Trump animus makes him keep quiet so she won't "possibly bring down my grade."
But another St. Olaf conservative warns his peers not to act like "some oppressed minority group" because "it engages in the same identity politics that already make it so hard to have constructive conversations about challenging issues."
Minneapolis alt-weekly City Pages notes that the St. Olaf administration invited the former Communist Party USA candidate Angela Davis to speak earlier this month (without noting her controversial past), and it renamed an arts building after sexual harassment allegations against its namesake -a dead professor – were made.
Read the Messenger and City Pages stories.
MORE: Conservative student, parents harassed after he criticized 'safe space' activists
Like The College Fix on Facebook / Follow us on Twitter
IMAGE: CREATISTA/Shutterstock