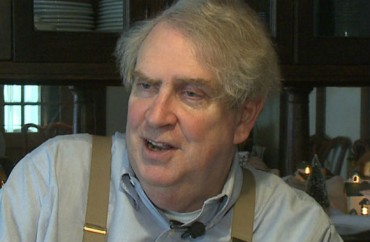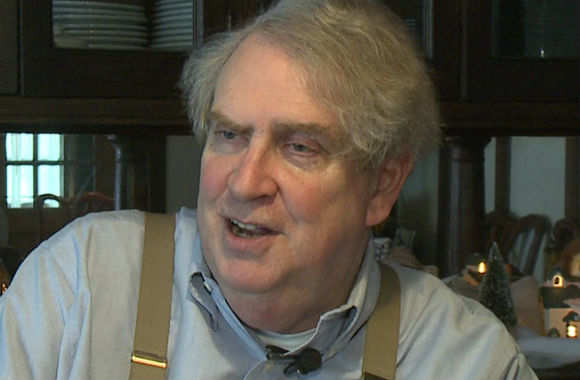 Marquette University Prof. John McAdams has made good on his threat last month to sue the Jesuit institution for infringing on his academic freedom.
In a lawsuit filed Monday by his lawyers at the Wisconsin Institute for Law & Liberty, McAdams said Marquette violated his contract by promising to terminate him for conduct that is expressly protected by his tenured status.
President Michael Lovell told McAdams in March he would be fired if he did not apologize and admit his "guilt" for criticizing a fellow instructor who silenced a student in her class for his views on gay marriage. (McAdams' own peers recommended unpaid suspension through January after an investigation.)
McAdams has written his contrarian blog The Marquette Warrior "for more than 11 years," frequently criticizing faculty and administration leaders for their "political correctness," the suit reads.
RELATED: Suspended Marquette prof RIPS into president for demanding apology in gay-marriage dispute
His blog post on graduate student instructor Cheryl Abbate and his view that "opposition to same sex marriage ought not to be dismissed as homophobic or offensive is hardly out of bounds in civil society, much less at a Catholic university."
Marquette's decision to "banish" McAdams from campus while he was being investigated
not only denies the faculty member access to the material needed to prove that the charges are groundless and wrongful, but also interferes with academic work by denying access to crucial resources such as a library, licensed computer software, or the faculty member's own office or laboratory.
Citing the American Association of University Professors' report on the "abuse" of faculty suspension, the suit reads:
Suspension and, worse, banishment, tarnish the reputation of the faculty member by branding him or her with "an extremely negative judgment, for which the basis remains untested in the absence of a hearing."
RELATED: Jesuit university threatens to fire conservative professor if he doesn't admit 'guilt' for blogging
In a press release, the institute's Rick Esenberg said that Lovell's "guilt" demand belongs in a "Soviet show trial":
[McAdams] wrote an accurate blog post about an issue – the treatment of certain points of view as offensive or beyond the pale.  The issue is one of great public interest. The university has said that it welcomes debate and self-criticism. That is precisely what Professor McAdams was engaged in.
RELATED: Student told he can't openly disagree with gay marriage in class at Jesuit college
McAdams is predicting that Marquette won't back down, even offering a settlement, until a court forces it.
He told the Foundation for Individual Rights in Education, which has strongly criticized the university for violating McAdams' academic freedom and due process, that Marquette is "so committed to ridding themselves of this troublesome professor that they will fight to the bitter end."
In the institute's press release, McAdams accused Marquette of violating its Jesuit guiding principle of Cura Personalis (care for the whole person) by not taking seriously "the complaint of the undergraduate student who was silenced by" Abbate.
Read the lawsuit, institute release and FIRE's post.
RELATED – Conservative academics: Outright bias against us isn't so bad if we just censor ourselves
Like The College Fix on Facebook / Follow us on Twitter
IMAGES: Fox 6 Now screenshot, Dave Reid/Flickr