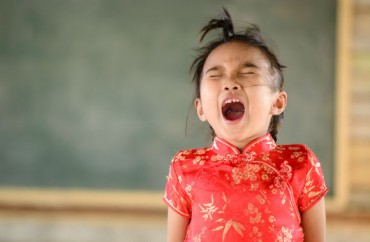 Asian-American groups suing Harvard for allegedly discriminating against their applicants have a new set of allies.
An "outsider" slate running for Harvard's Board of Overseers is pledging to end tuition for undergraduates as well as treat Asian-American applicants by the same admissions standards as everyone else, The New York Times reports:
The slate of five candidates was put together by Ron Unz, a conservative from California and software entrepreneur who sponsored ballots initiatives opposing bilingual education. Although the campaign, "Free Harvard, Fair Harvard," includes one left-leaning member — the consumer advocate Ralph Nader — Mr. Unz and the other three candidates have written or testified extensively against affirmative action, opposing race-based admissions.
RELATED: Harvard president goes to church to defend discrimination against Asian-American applicants
They want Harvard to release "politically charged data" that could show "whether Harvard bypasses better-qualified Asian-American candidates in favor of whites, blacks and Hispanics, and the children of the wealthy and powerful," according to the report:
"Our focus is entirely on greater transparency in admissions," Mr. Unz said, "namely urging Harvard to provide much more detailed information on how they select the very small slice of applicants receiving offers of admission, in order to curb the huge potential abuse possible under the entirely opaque system."
Two of the slate members are prominent Asian Americans who are critical of race preferences. Journalist and scholar Stuart Taylor – also known as a critic of sexual-assault adjudication procedures at the college level – is another. He's the co-author of Mismatch, a book that argues affirmative action actually backfires on minorities.
Oh, and Ralph Nader is part of the slate, because as he says, elite admissions have been "bollixed up for decades" because of preferences for legacy students among others.
RELATED: Right and left agree: Affirmative action creates 'optical diversity,' fails minorities
Unz claims that if Harvard undergraduate tuition stops being a roadblock, the university will have no trouble drawing "highly qualified applicants" from underrepresented minorities.
Federal lawmakers led by Rep. Tom Reed, R-N.Y., are also proposing to make colleges with endowments north of $1 billion "spend about 25 percent of their annual earnings for tuition assistance — or forfeit their tax exemptions," the Times says.
RELATED: Former admissions dean admits truth: 'Racial stereotyping is alive and well'
Like The College Fix on Facebook / Follow us on Twitter
IMAGE: Shutterstock
Like The College Fix on Facebook / Follow us on Twitter