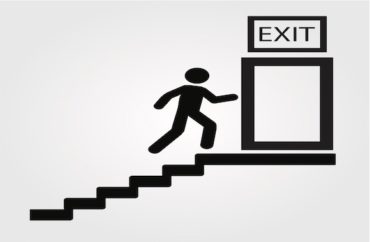 YAF, Federalist Society subject to smearing, antagonism
Members of two conservative groups at the University of Denver say their organizations are likely disbanding after investigations by the university and pervasive harassment by fellow students have made the campus a "toxic environment" for their groups.
The school's chapter of Young Americans for Freedom debated closing at the end of last year, with its members fearful that they would be unable to land jobs after being investigated for "hate speech" and labeled racists and white supremacists in, among other places, the school newspaper. The group remains on campus, but with severely reduced numbers.
The Federalist Society there, meanwhile, has dwindled to a single student, and is set to shut down at the end of the year when the last remaining member graduates. Pervasive bullying and concerns about being called racist induced many of its members to depart this year.
The university's PR department told The College Fix that "both groups are still active on campus and have events coming up." But conversations with group members indicate that the liberal environment there has taken a steep toll.
Bullying and Intimidation
This year, the Denver chapter of the Federalist Society has seen its numbers shrink, from four members to one, as a result of pervasive bullying from fellow students and the overall "toxic climate for conservatives."
That toxic climate was exemplified on April 10, when the Federalist Society hosted Ryan Anderson to speak about his book When Harry Became Sally: Responding to the Transgender Moment.
Prior to the event, the university's Office of Title IX and Committee on Free Expression each released a statement responding to complaints it had received from students, and encouraged them to respond by hosting "counter protests, teach-ins, debates, as well as other creative responses."
Multiple students protested the lecture by sitting on top of desks, tapping to distract the speaker and audience, and repeatedly interrupting. After the lecture, Anderson was accosted by several protesters, who repeatedly obstructed his path and yelled obscenities at him.
The College Fix made multiple inquiries to the Committee on Free Expression about the protests. Member Ellwood Colahan responded by saying: "Committee members were not present to witness the events you describe, and we cannot speak to them."
When pressed on why the committee was willing to comment on the lecture before it occurred, but not on the protests which they encouraged, the committee did not respond.
In an email to The Fix, Federalist Society President Jonathon Miceli spoke about how the "toxic climate" created by the university had trickled down to students.
"One of my members had two bigger students come up to him, and tell him that he would not be allowed to be in both the Federalist Society and another student group on campus," Miceli said.
"Another member dropped out after other students at his job were accusing the Federalist Society of promoting white nationalism because of our 'False Black Power' event with Mr. Jason Riley," he added.
The "False Black Power" event, hosted by Riley, a journalist and Wall Street Journal columnist who is black, examined why "the increase in black political power through large numbers of black politicians has done nothing to help the black community improve in recent decades." At that event, activists staged a walkout of Riley's speech.
Miceli is set to graduate at the end of the school year, and says that the Federalist Society will likely dissolve when he leaves.
Hate Speech Investigation
In the fall of 2016, a student wrote several lyrics from the song Guilty of Being White on the campus "free speech wall." This prompted a series of reactions from the school, including the introduction of a set of restrictions on use of the wall.
At the same time, however, the school launched an investigation into both the student who wrote the lyrics, and Young Americans for Freedom, of which she was a member.
The student, Erika Stith, was formally informed of the "hate speech" investigation several weeks after writing the lyrics on the wall.
Stith said that university officials implied that they would remove the investigation from her record if she would do some sort of "project."
"It was very vague… though they never said it, I got the implication that they wanted me to make a public apology," Stith told The Fix
After a couple of months, Stith was officially exonerated, though she said the whole ordeal took a toll on her health.
Young Americans for Freedom came out in support of Stith's right to speak on the wall, and for this, they too were investigated.
Unlike Stith, the group never received formal notice of the investigation, but only found out about the investigation when Chancellor Rebecca Chopp was filmed telling a group of student activists that both the "student and the group" were being investigated for hate speech.
In an email exchange obtained by The Fix, Vice Chancellor Lili Rodriguez responded to the university's Young Americans for Freedom President Matt Rhodes asking about the investigation by saying: "I can tell you that a complaint was filed that questioned whether YAF, as a national organization, has direct links to White Nationalist/Supremacy groups or other types of organizations considered Hate Groups by federal and other legal standards. That question is under review."
"And certainly if any action were to be considered along those lines, you and your members would have the opportunity to rebuttal and submit information. If nothing comes of that review, you would likely not hear anything—I'll keep you posted either way," Rodrigeuz added.
In an interview with The Fix, Rhodes said that he never received any formal acknowledgement of the investigation into YAF, nor any official statement of exoneration.
Former Young Americans for Freedom member Ari Esteves told The Fix that the investigation, paired with hostile coverage of the group in the school's newspaper, the DU Clarion, contributed to several members leaving.
"In addition to being under an investigation with no end in sight, YAF was being smeared by the DU Clarion and social activists on social media as 'white supremacists'," Esteves said. "This helped kill the morale of our members, many of which became inactive. Much of the smearing was taking place publicly online, and many of our members were concerned that this would damage their reputations and may affect their employability after college."
Rhodes confirmed Esteves's statement, saying that many members were concerned about how the social media posts calling them racist would impact their potential to get jobs after college.
Via a phone interview, Young Americans for Freedom spokesman Spencer Brown told The Fix that the Denver chapter of the organization is no longer considered active by national YAF leadership.
Denver awash in liberal politics
The university is well-know as a hotbed of progressive politics.
In recent months, student activists have campaigned to abolish the university's "pioneer" team nickname, claiming that it represents "genocide" and "oppression."
Several years ago, school administrators upheld a ban on the university's "Denver Boone" mascot along similar grounds.
Anti-fossil-fuel activists, meanwhile, tried for years to have the school divest from fossil fuels, efforts that the university ultimately rejected.
MORE: Conservative campus group defunded after hosting Dennis Prager
MORE: Student government refuses to approve conservative student club, calls it 'hateful'
IMAGE: graphic stocker / Shutterstock.com
Like The College Fix on Facebook / Follow us on Twitter