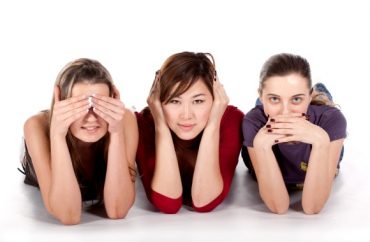 University of Denver student leaders have placed restrictions on what can be written on a campus free speech wall — and have also installed a camera to monitor who writes what — after some of the messages scrawled on the wall upset students of color.
Student leaders, in a recent memo to the campus community, stated that the restrictions — which they dubbed "guidelines" — are as follows:
Students may not use The Wall to intimidate, oppress or exploit members of the community.

DU has a zero tolerance policy for discrimination, harassment and gender-based violence, and therefore, The Wall cannot be used to promote messages that compromise the safety of community members. Content on the wall that intimidates members of the community, leading them to fear for their safety and well-being is in violation of The Wall guidelines.

Hate speech, which is prohibited on The Wall, may take the form of direct or indirect offensive slurs, jokes, messages, or attacks on members of the DU community based on their race, gender, ethnic origin, religion, abilities, socioeconomic background, or sexual orientation.
The memo went on to announce that students and organizations should "identify themselves in the message."
"We expect our community to stand behind their words and art," it stated.
Moreover, the campus community was informed that a camera has been installed to monitor the wall, "and students in violation of the above guidelines will be subject to a student conduct evaluation facilitated by the university administration."
(IMAGE: The wall before the rules, and after)
The memo, signed by various student government leaders, concludes with the claim that "these guidelines are not intended to restrict free expression; rather they are a means through which we can continue to thrive as an inclusive community with a shared value system and many varied viewpoints."
But other students see it differently.
"The security camera, for example, it's there to use the fear of being expelled, or some other punitive measure from the school, as a deterrence to writing potentially offensive things on the wall," DU freshman John Barnes told The College Fix. "Race discussions can be offensive and hurtful, but our school has curbed our ability to have them. There wasn't really anything for the students to resolve. The school's desire to save the day is the only problem."
The free speech wall, which has been around since the last school year, became a lightning rod for controversy earlier this semester after two particular messages appeared. First, phrases reading "White People Do Something" and "Black Lives Matter" were altered to read "People Do Something" and "Lives Matter." The second was the lyrics: "I'm sorry for something I didn't do, lynched somebody but I didn't know who. Guilty of being white."
These messages made some students feel threatened, they said.
As a response, DU's Center for Multicultural Excellence and the student government put on a free speech wall discussion earlier this month to give students an opportunity to talk about their perceived experiences of racism on campus and elsewhere, and to develop a solution to conflicts the wall raised.
Many of the students voiced their concerns about the atmosphere at DU, recalling experiences of being racially profiled and discriminated against. "When somebody writes 'lynched' on a wall, that re-traumatizes me. That is a very deeply ingrained part of my heritage and I feel hurt," one student said.
Barnes, who recorded the event, said he is confused by his peers' pain over just words.
"I don't understand the attitude to say that you can't even say the word," he told The Fix.
In an interview with The College Fix, Tashan Montgomery, Vice President of DU's Black Student Alliance, said words matter.
"There's a lot of historical trauma behind that word," he said. "I can understand how it's a traumatizing word."
He said students don't want to see the wall go, they just want people to think before they write.
"The wall is something permanent as part of DU culture. The next step is to figure out how to make DU a more inclusive community for marginalized groups," Montgomery said.
Along with the new wall guidelines, representatives from several campus groups, including race-specific student alliances and the Center for Multicultural Excellence, have signed off on a list of demands made to DU administration officials.
They call for a budget expansion for cultural heritage month projects, new required essays for incoming students to articulate "their understanding of Inclusive Excellence," online educational trainings on racial issues, and a new mascot.
According to the demand list, "The term pioneer is highly problematic for many, especially our Native American students, as it defined as a person who is among the first to explore or settle a new country or area."
The list says the essays could be used to screen applicants so officials can admit only those who show an understanding of the values DU upholds.
The demand list also seeks a new faculty member who can implement a "Race, Inequality and Social Change" curriculum.
"A lot of the history and of the other classes taught at DU come from a white perspective and they have left out the perspectives of other cultures," Montgomery said.
MORE: University Rejects Pioneer 'Denver Boone' Mascot As Too Offensive
MORE: 'Build the Wall' reported to 'bias incident team'
Like The College Fix on Facebook / Follow us on Twitter
MAIN IMAGE: Shutterstock