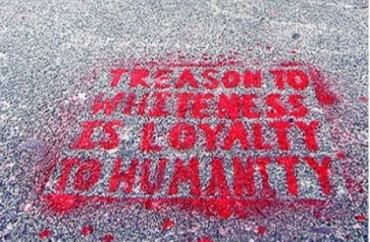 Over 200 people in and around Ithaca, New York participated in a Black Lives Matter rally Friday afternoon to protest the recent shooting deaths of Alton Sterling in Louisiana and Philando Castile in Minnesota.
The march included several from Cornell University.
The protest's focus was the "inherent injustices embedded in America's political and cultural institutions," maintained by "white supremacy."
"One of the gifts of Black Lives Matter nationally has been to revive our awareness of structures of oppression in our society," said Cornell graduate Enongo Lumumba-Kasongo, a local Black Lives Matter organizer.
"We must also understand our personal relationships to those structures and recognize that those structures affect different people differently. We are all oppressed under white supremacy."
Professor Russell Rickford, who "specializes in the black radical tradition," added that capitalism is the culprit, too: Getting rid of it, he says, "is imperative to creating a new system that values human life and needs."
Rickford also believes that the United States is engaging in "genocide" against African-Americans and wants the United Nations to formally charge the country with the crime.
The Cornell Daily Sun reports:
"I have never been more convinced that we have been called by history to launch a grassroots movement against white supremacy," Rickford said. "We're up against an entire social apparatus designed to terrorize us."

He continued by citing body cameras, community policing efforts and new training programs as only "palliative" reforms to racism in society.

Dubian Ade, another Black Lives Matter organizer, called for "no more reform, no more waiting until tomorrow, no more talking about how I feel … no more empty statements from politicians."

"We must bring this system down, and don't for a second think that this is not possible," Ade said.

MORE: Orlando tragedy 'culmination of white supremacy and heteropatriarchal norms'

Reiterating his points from earlier, Rickford called on citizens to look internationally and beyond the United States to initiate revolutionary change.

"Don't look to the United States government to solve the problem," Rickford said. "They are the problem."

Concluding the rally, [BLM organizer Dubian] Ade stepped forward to summarize Ithaca Black Lives Matter's five main calls to action, which included calls for more people to organize and act as leaders in the community, defunding the Ithaca Police Department, new alternatives to the police, organizing at jobs and work stoppages and a strengthening of the local community of people of color.

In particular, Ade called on the IPD to sell their SWAT truck, which he said was frequently near events attended by people of color but with no purpose but to intimidate and cause terror.
In the aftermath of the five Dallas, Texas police officers being shot and killed, local writer and activist Zillah Eisenstein said that it was still important "to feel the power of social collectivity":
"We just have to make so clear that black lives matter unconditionally, [and] do whatever it takes to restructure and dismantle white supremacy."
MORE: Calif. profs: BLM 'never encourages violence'
MORE: 'All lives matter' constitutes 'white supremacy,' religious bigotry
Like The College Fix on Facebook / Follow us on Twitter
IMAGE: Josh Parrish/Flickr