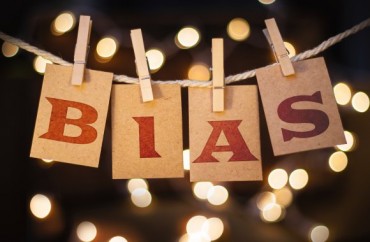 Conservative groups at Cornell University allege they bear a "disproportionate" burden when it comes to bringing in speakers for events, as they are charged "thousands of dollars" in "additional financial and administrative costs" for security measures.
As an example, a few weeks ago the Cornell Political Union had invited Tea Party activist Michael Johns to campus. But after the university imposed a $1,700 security fee upon learning some had planned to protest, the Union made the event private.
According to The Cornell Daily Sun, the Union claims that fee "would have bankrupted" it.
The Cornell Republicans note the $5,000 they were charged to host former Pennsylvania Senator and GOP presidential candidate Rick Santorum. They also had to shell out hundreds of dollars for appearances by Ward Connerly and Kimberly Guilfoyle.
On the other hand, the Cornell Democrats have had to pay nothing in security fees for speakers they have invited.
"During my time at Cornell, no, the Cornell Democrats have not had to pay the [U]niversity for security at any event where we brought a speaker. We have never been informed that this was necessary," [Cornell Democrats President Kevin] Kowalewski said.
[Cornell Republicans President Olivia] Corn said that the University's security fees "foste[r] the shutting down of free speech," and added that making student groups pay for security is irresponsible on the University's part.

"It's not my job to make sure the students of this University are safe. It's the University's job," Corn said.

[Cornell Political Union President Troy] LeCaire said that the University's policy precludes CPU from inviting the full range of speakers it would like to.

"I think we want to invite more conservative speakers. Whether or not we'll have the capacity to is uncertain," LeCaire said. "If Rick Santorum cost $5,000 [in security fees], there is no way we can afford to invite Rick Santorum or anyone of similar stature. So basically we're limited to low-profile conservative people." …

Cornell is not the first school to impose high security costs on groups bringing controversial speakers. As early as 2009, FIRE — a nonpartisan free speech advocacy group — called security fees "the new censorship tool of choice among administrators," according to FIRE's website. Security fees have not always been used against conservative speakers either.
The Cornell administration contends its (security) policy "is similar to policies in place at many of our peer institutions" and "reflects the reality of demands on the Cornell University Police."
MORE: Protesters blast private lecture by Tea Party leader: 'Safe space for white supremacy'
MORE: Cornell student assaulted for being Republican: Attack 'pushed me further to the right'
Like The College Fix on Facebook / Follow us on Twitter
IMAGE: Shutterstock