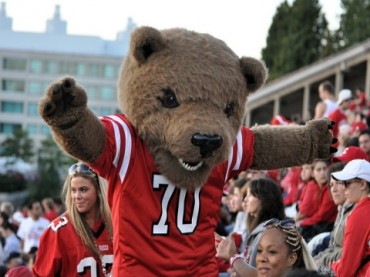 Kudos to The Cornell Daily Sun for a great look at political diversity (or lack thereof) among the school's faculty, using Federal Election Commission data.
The law school sets the record for most conservative, with about 26 percent of its $20,000 in donations going to Republicans 2011-2014, while faculty donations at large were much more lopsided – 96 percent went to Democrats.
Why this imbalance? Some faculty aren't shy about saying they think Republican academics aren't too bright:
"It is not surprising that faculty at Cornell find the anti-scientific rhetoric of many in the Republican Party to be troublesome," Prof. Kenneth McClane, English, said. "Many of us here are scientists — we believe in global warming, since we believe what the research tells us."

"I think many mainstream Republicans have views that are anti-intellectual and anti-science," [Government Prof. Richard Bensel] said. "There are candidates who are creationists, don't believe in climate change and claim that Obama's a Muslim. Ted Cruz, for example, should not teach here."   
Another government professor, Andrew Little, fears for Cornell's precious reputation if it were to seek out Republicans the way it seeks out nonwhites:
"Placing more emphasis on diversity of political beliefs when hiring [would] almost certainly require sacrificing on general quality or other dimensions of diversity," he said.
Yet even anti-Cruz stalwart Bensel thinks Cornell is overtly hostile to differing views:
"Cornell faculty pride themselves on eliminating discrimination with respect to ethnicity and gender," Bensel said. "But I think one of the last prejudices they still have is against conservatives."
Read the article, which includes revealing anecdotes by students about their pushy liberal professors.
Like The College Fix on Facebook / Follow us on Twitter
IMAGE: Mhaithica/Flickr