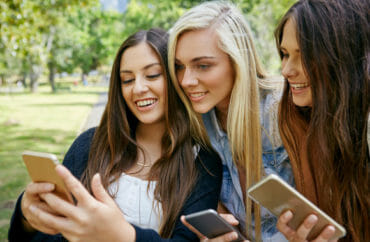 Is a woman attractive? Don't tell anyone!
Cornell Law School opened a Title IX investigation into a report that some male students are "ranking women on their appearance" in a private group chat, Dean Eduardo Peñalver told students last week.
He claims this is not only "inherently degrading" and "childish and unprofessional" but "may well violate" University's Policy 6.4, which covers sexual harassment and other conduct prohibited at Cornell, The Cornell Daily Sun reports.
The students under investigation are male first-years, and they allegedly ranked their female first-year peers. The university hasn't released any information on the nature of their alleged discussion.
Peñalver asked faculty who teach first-years to warn their students not to do this, and he asked students to report any information that could help the investigation to the bias response team.
The president of the Women's law Coalition at Cornell, second-year student Emily Szopinski, told the Sun it's irrelevant that women are a majority of first-year law students. She said "it is clear that there is still a culture of sexism within this profession and our community that needs to be addressed."
A second-year student, Ryan Norton, told the Sun the private ranking chat became known to students the same week Christine Blasey Ford testified that she was the victim of attempted rape by Brett Kavanaugh, who has since been confirmed to the Supreme Court.
Cornell's application of Policy 6.4 has caused the university ongoing headaches. It cited the policy to deem a male student a sexual harasser for underwear theft, despite no evidence he was at "the scene of the theft," though an appeals panel overturned the verdict.
The university is denying a student his doctorate because he's been accused of running a website – again, without evidence – that defends his professor. The faculty member was accused of rape by a student after the tenure committee brushed aside minor complaints against him.
The Department of Education has four open Title IX investigations against Cornell.
MORE: Cornell branded student sexual harasser with no evidence
MORE: Cornell withholding PhD because student allegedly defended professor
IMAGE: Daxiao Productions/Shutterstock
Like The College Fix on Facebook / Follow us on Twitter