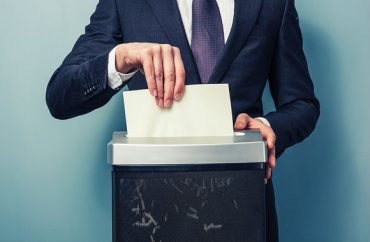 Still bans men from another rock-climbing course
Down the memory hole, again. Fortunately, the internet never forgets.
Cornell University got caught violating federal and state civil rights laws by offering a $1,890 course on rock climbing "for people who identify as Black, Indigenous, Latinx, Asian, or other people of color."
By its very phrasing, whites were not allowed to take the course. Yet a spokesperson for the Ivy League school told Campus Reform that "there was never an intent to exclude non-minority students": The original description "represented an intentional focus on outreach and inclusion."
The course appears to have been first highlighted outside Cornell on the Reddit discussion page for Cornell in November. The university "segregates BIPOC students into a separate rock climbing class" for those "who feel uncomfortable sharing the climbing wall with their white peers," the user wrote:
They believe that the best way to promote diversity and inclusion is by the deliberate exclusion of students on the basis of their race. This is an interesting theory that had more support a few generations ago, but perhaps they were right back then.
A Reddit user with the tag "STAFF" quickly pushed back, justifying the restriction on whites in the same way that Cornell also bans men from one offered rock-climbing course:
As with the posted section for BIPOC, women are not forced to enroll in female-only sections or prevented from taking a different section. In an effort to draw underrepresented populations to particular subjects – or particular activities – offerings may be created to make underrepresented students more comfortable in unfamiliar surroundings. This draws more diversity into the pool of participants.
MORE: Cornell vaccine mandate only applies to white students
This "staff" user added that it's "only segregation if you consider [historically black colleges and universities] to be segregated," which is a false analogy: HBCUs are not limited to blacks.
("Women's Basic Rock Climbing" is still listed among Cornell's rock-climbing courses as of Tuesday afternoon. It will "emphasize the development and celebration of women as climbers. This class is for all people who identify as women.")
The "BIPOC Rock Climbing" course remained unchanged for at least three weeks after the Reddit post, as shown by the only archived version of the page until this month. Campus Reform reports that after it contacted the university to inquire about the segregated course, Cornell changed the description. It now reads:
This class is designed to enable Black, Indigenous, Latinx, Asian, or other people of color underrepresented in the sport of rock climbing to learn the sport and to feel included and supported. The class is open to all Cornell students interested in learning rock climbing with this special focus.
The original description gave no indication that BIPOC students were the "special focus" of the course, instead of the only eligible category for enrollment. While both versions said students "will also talk about BIPOC individuals and groups in rock climbing," that sentence was immediately followed by the restriction to "people who identify as" BIPOC in the original.
It's not clear when the university made the course "open to all" students, but that's the phrasing as of Google's Feb. 19 cache of the page.
Campus Reform notes that New York has a "Human Rights Law" that bans "non-sectarian educational institutions" (which includes Cornell) from denying services to students on the basis of race and color, among other categories. The New York Attorney General's Office flatly says such bans are "illegal."
This state law supplements the federal Title VI law, which bans the exclusion of any person from federally funded programs "on the ground of" race or color.
MORE: UVA tells feds its 'Women's Leadership Program' doesn't exclude men
IMAGE: Lolostock/Shutterstock
Like The College Fix on Facebook / Follow us on Twitter