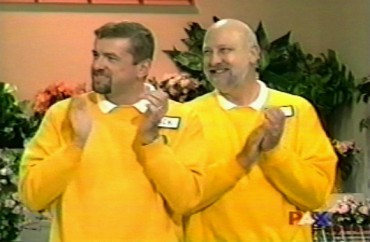 This past Tuesday, Harvard's Faculty of Arts and Sciences took the incredibly brave step of "reaffirm[ing] their commitment to a diverse student body" at the school.
And they did it unanimously at that. Give 'em a big round of applause, folks!
The group continued its endorsement of a report drawn up a year ago which backs the "long-held and oft-expressed view that student body diversity—including racial diversity—is essential to [Harvard's] pedagogical objectives and institutional mission."
The Faculty vote comes while Harvard faces a pending lawsuit alleging that the University uses an illegal quota to limit the number of Asian-American students admitted to the College. Filed by the anti-affirmative action group Project on Fair Representation, the lawsuit is currently on hold while the Supreme Court hears a similar case, Fisher v. University of Texas at Austin, for a second time.

"The diversity that we enjoy here at Harvard today is not simply something that we cultivate—we do—but something that has emerged with the new demographics of the United States," Comparative Religion professor Diana L. Eck said at the meeting, adding that Harvard has a "responsibility" to engage with diversity in and out of an academic context.

"I really feel that this is a very significant moment and one at which Harvard's voice…is very important," Eck said.
Naturally, ideological diversity never seems to be a major concern despite it being, you know, a college.
RELATED: Office for Civil Rights really wants to avoid investigating Harvard for discrimination against Asians
RELATED: Department of Education rejects Asian-American admissions discrimination complaint against Harvard
Like The College Fix on Facebook / Follow us on Twitter
IMAGE: rickh710/Flickr