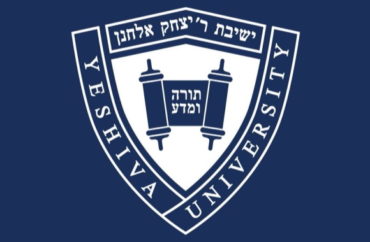 University will appeal the decision
The New York County Supreme Court has ruled that Yeshiva University must allow a LGBTQ student club on campus, citing the school's status as a non-religious organization.
The private Orthodox Jewish university in New York City must recognize YU Pride Alliance, a group of undergraduates who support LGBTQ students, as an official club, according to the June 14 decision from Judge Lynn Kotler.
The judge ordered Yeshiva "to immediately grant plaintiff YU Pride Alliance the full and equal accommodations, advantages, facilities, and privileges afforded to all other student groups at Yeshiva University."
Kotler asserted that Yeshiva's religious identity was secondary to its educational purpose, subjecting the university to a law that bans discrimination against gender identity and sexual orientation in public accommodations.
"Yeshiva is a university which provides educational instruction, first and foremost. Yeshiva's religious character evidenced by required religious studies, observation of Orthodox Jewish law, students' participation in religious services, etc. are all secondary to Yeshiva's primary purpose," Kotler ruled.
The court decision also permanently restrained Yeshiva University and President Ari Berman "from continuing their refusal to officially recognize the YU Pride Alliance as a student organization because of its members' sexual orientation or gender."
Yeshiva spokesperson Hanan Eisenman told The College Fix in a June 17 email that "the court's ruling violates the religious liberty upon which this country was founded."
"Any ruling that Yeshiva is not religious is obviously wrong. As our name indicates, Yeshiva University was founded to instill Torah values in its students while providing a stellar education, allowing them to live with religious conviction as noble citizens and committed Jews," said Eisenman, adding that the university will immediately appeal the decision.
In April 2021, three Yeshiva alumni and a student joined YU Pride Alliance in suing Yeshiva for not recognizing the LGBTQ club. The university rejected applications from the club multiple times since 2019, according to a June 14 statement by YU Pride Alliance.
Yeshiva released a document in 2020 titled "Fostering an Inclusive Community" outlining more support for LGBTQ students. However, the school stated that a new club would cloud the "nuanced message" of the Torah on the subject.
By not allowing the club on campus, the 2021 lawsuit alleged that Yeshiva violated the New York City Human Rights Act, which prohibits discrimination in employment, housing, and public accommodations in the city.
If the court determined that Yeshiva was a religious corporation, the university would be exempt from the law and could continue to reject the club since Jewish religious beliefs forbid homosexual behavior.
Despite its religious foundation and atmosphere, the New York County Supreme Court decided that Yeshiva's educational purpose took precedence.
While Yeshiva retains a nonsectarian status to admit non-Jewish students, the university's mission statement clearly defines Yeshiva as "rooted in Jewish thought and tradition."
Natan Ehrenreich, a rising senior at Yeshiva, recently provided a firsthand account of the religious nature of the school in a June 20 National Review piece headlined "A New York Court Denies Yeshiva University Its Religious Freedom."
"It is immediately apparent from the moment one steps foot on campus that YU is a 'religious corporation.' Pictures of rabbis are plastered on every wall and elevator door. Study halls are filled with eager men and women who spend many hours each day probing the depths of the Bible and Talmud. Walk into any YU building at around 8:00 a.m., and you'll find at least ten men gathered together to pray, donning their tefillin (ritual phylacteries) as God commanded. These men are religious. Their institution is religious," Ehrenreich wrote.
MORE: NYU Law probes harassment complaints as Jewish students report feeling unsafe, vilified
IMAGE: Yeshiva University / YouTube screenshot
Like The College Fix on Facebook / Follow us on Twitter