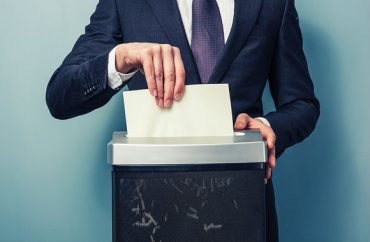 Scandal-ridden College of DuPage loses again
Welcome news on the transparency front: An Illinois court slapped down a public college that tried to shield its fundraising activities by arguing its private foundation was exempt from FOIA.
The College of DuPage, a sprawling community college in the Chicago suburbs, appeared multiple times in our copy two years ago for possible corrupt activities.
Its former president hid questionable spending for years and received a golden parachute on his way out; the college tried to block public-records requests by absurdly citing student privacy law (the Illinois attorney general publicly rebuked it); and federal investigators soon joined county prosecutors and state education officials in subpoenaing records related to fundraising, administrator spending and academic fraud.
Oh, and last year it sent a cop to shut down students passing out copies of the Constitution, threatening to "lock you up."
MORE: No, you can't hide everything behind student privacy law
The DuPage Circuit Court of Illinois knocked down the college's claim that its private foundation was "not fulfilling a government function" when it "solicited, accepted and managed" donations for the college, according to the Student Press Law Center.
The Chicago Tribune has been investigating administrators' expenditures and contracts, "and was refused access to a subpoena issued as part of a federal investigation," so it sought clarification of the college's obligations under Illinois's FOIA law.
Judge Robert Spence wrote last week:
Defendants' interpretation of section 7(2) has no basis in FOIA and, if accepted, would impermissibly narrow it. As the Tribune correctly points out, accepting defendants' view would allow public bodies to shield records from public scrutiny simply by delegating to third parties those responsibilities that do not involve the exercise of exclusive governmental powers. Importantly, not even the College's own operations would qualify as a governmental function under the rule advocated by defendants.
MORE: President classified school-funded wine cellar as 'instructional supplies'
He even said the Tribune's proposed definition of "governmental function" – that which is "carried out for the benefit of the general public" – was too narrow:
Certainly not all governmental activity is done for the benefit of the general public. In the instant matter, for example, one could reasonably argue that the Foundation's support of the College benefits only its students and faculty, rather than the public generally. To accept the Tribune's proposed definition would provide a means by which public bodies could conceal their records by contracting with third parties to perform those tasks that benefit less than the general public, in contravention of the State's public policy favoring disclosure.
What a refreshing change of pace when a judge tells a plaintiff they're playing it too safe.
MORE: College no longer threatens to 'lock you up' for passing out Constitutions
Like The College Fix on Facebook / Follow us on Twitter
IMAGE: Lolostock/Shutterstock