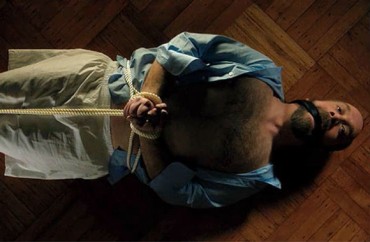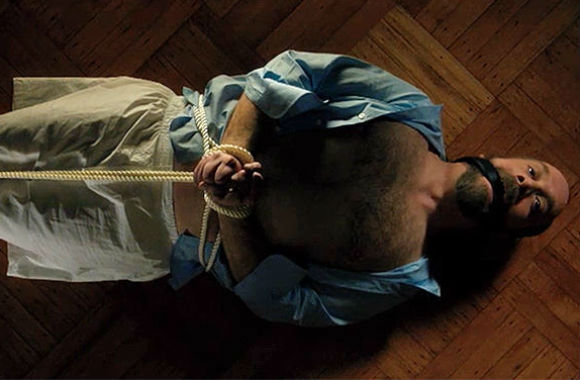 There is no constitutional right to consensual BDSM sex, a federal court ruled last week.
But there is a constitutional right to be informed of the specific charges against you for allegedly nonconsensual BDSM sex, even in a campus disciplinary proceeding.
In a sweeping ruling that also encompassed speech codes and sexual privacy, U.S. District Judge T.S. Ellis in Alexandria, Va., ruled that George Mason University violated the due-process rights of a now-expelled student who allegedly failed to cease sexual activity after his partner said a "safe word."
UCLA Law Prof. Eugene Volokh has a comprehensive summary of the case, Doe v. Rector & Visitors of George Mason University, at The Washington Post.
Background: John Doe was already on GMU's radar for "several disciplinary violations," and the team that "investigates students [like Doe] who might pose a threat to others" included two officials who would later decide Doe's fate in the sexual-assault proceeding.
Judge Ellis wrote that Doe beat the charges against him as to his "involvement in an incident that occurred on or around October 27, 2013," by convincing a three-member panel that he never intentionally continued his BDSM activity when he heard his partner Jane Roe use the safe word ("red").
The specific date of Oct. 27 is important, because when Roe appealed the decision, she brought up a secret tape recording from a telephone call with him nine months later in which, Roe claimed, Doe admits to ignoring the safe word. (Doe denied it was an admission of guilt.)
Judge Ellis describes what followed between Roe and Assistant Dean of Students Brent Ericson, who had communicated with her for an entire summer about Doe before she decided to press administrative charges against him:
In adjudicating Roe's appeal, Ericson engaged in numerous ex parte (and, the summary judgment record suggests, completely off the record) meetings with persons involved ["ex parte" means outside the presence of the parties]. For instance, Ericson met with each of the panelists who had adjudicated plaintiff's case in the first instance. Ericson also met with Roe. Finally, on October 8, 2014, Ericson met with plaintiff. Importantly, Ericson concedes that as of his meeting with plaintiff, Ericson had already prejudged the appeal and decided to find plaintiff responsible for sexual assault.
Then Dean of Students Juliet Blank-Godlove heard Doe's appeal of Ericson's ruling on appeal (an unprecedented move at GMU):
In the course of her deliberation, Blank-Godlove met separately and off the record with plaintiff (accompanied by counsel), Roe, and Ericson. Blank-Godlove did not review the entire record; rather, she reviewed only those portions of the record identified by Ericson as supporting his decision.
Here's the problem, Ellis said: Doe thought the whole time that the Oct. 27 incident was the basis of the appeal. No one told him otherwise – it was what the original panel reviewed:
After his acquittal by a panel, plaintiff was subjected to an appellate process before an administrator who deviated from internal policy by using an alleged procedural irregularity to justify a de novo review of the facts [substituting Ericson's sole judgment], again without informing plaintiff of the scope of the review.

More problematically, the administrator conducting the de novo factual review met ex parte and off the record with plaintiff's accuser. This administrator then found plaintiff liable and imposed sanctions upon him without providing a basis for the decision.

When plaintiff appealed this decision to a higher-level administrator, the second level of appellate review proved to be little more than a rubber stamp of the decision below, focusing the inquiry on those parts of the record that supported affirming a finding of responsibility and the imposition of a sanction and once again possibly considering matters presented ex parte and off the record by plaintiff's accuser.
The court only knows about the "severe procedural deficiencies" in the case because Doe sued, Ellis said:
[T]he conclusion reached here is simply that due process is violated where a state-run university (i) fails to provide notice of the full scope of the factual allegations in issue in a disciplinary proceeding, (ii) deviates from its own procedures in permitting an appeal of a finding of no responsibility, (iii) conducts a de novo administrative review of the charges without affording an adequate opportunity to mount an effective defense, including by holding off-the-record and ex parte meetings with the accuser, and (iv) fails to provide a basis for its decision such that meaningful review can occur …
The next step in the legal process is a remedy hearing with the parties, and then Ellis will issue a final order.
For an explanation of other issues touched by Ellis – GMU's unconstitutional speech code and the inapplicability of Lawrence v. Texas to BDSM practices – see Prof. Volokh's other blog posts.
Read the ruling and Volokh's analysis.
Like The College Fix on Facebook / Follow us on Twitter
IMAGE: Showtime/YouTube