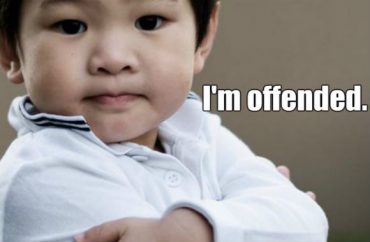 No standing to sue until 'Jack Doe' is punished
The Virginia Supreme Court knocked down a challenge to a school board policy that added "gender identity" and "gender expression" discrimination to the student handbook with little parental involvement.
Student "Jack Doe" and his parents sued Fairfax County Public Schools last year, saying the new protected categories weren't defined and Jack could be suspended for saying or doing anything that potentially offended a transgender peer.
The school board policy also let students use restrooms and locker rooms based on their gender identity, meaning Jack could be punished for asking a female student why she was in his locker room.
The high court ruled Jack and his parents didn't have standing to sue because he hasn't been punished yet, and it's not even clear he currently shares facilities with a transgender student:
We are left with Jack's bald assertion of fear of discipline without any alleged predicate facts to form the basis for such a fear. While we do not reach the question of what must be pled to establish an actual controversy, the injury pled here is insufficient because general distress over a general policy does not alone allege injury sufficient for standing, even in a declaratory judgment action.
The court said that if Jack became "aggrieved" (punished for offending a transgender peer) he could exercise a "private right of action" against the school board within 30 days of the action.
The family's lawyers at Liberty Counsel previously said the 30-day rule would give carte blanche to schools to approve illegal policies during the summer break.
MORE: Virginia students could be punished for offending transgender peers
The Supreme Court also said the family did not have taxpayer standing to sue because they didn't make "allegations of costs or expenditures connected to the policies implemented by the Board."
Liberty Counsel said in an email blast Thursday that it may refile the lawsuit "based on new developments" since original suit was filed:
Virginia follows the "Dillon Rule," which requires local nondiscrimination laws to not be more stringent than the state law. State law does not include "sexual orientation," "gender identity," or "gender expression." Neither the circuit court nor the Supreme Court reached a decision concerning the merits of this policy, and neither issued any opinion on the ability of the local school board to enact such policies that are plainly inconsistent with state law.
MORE: Virginia school district shuts parents out of transgender policy discussion
Like The College Fix on Facebook / Follow us on Twitter