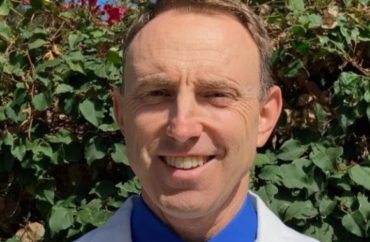 'Our fight is for medical freedom. If people want to take the vaccine, they should be able to. If they don't want to, they shouldn't have to' 
"Last year I put my life on the line. I put on all the protective equipment. I dealt with COVID patients and very carefully, painstaking tried to take off that equipment, making sure I didn't get infected and bring some deadly disease home to my wife and my kids. And now this year I'm a zero. This year they want to force a vaccination or medication, a treatment into my body that I don't want. So they're telling me 'You take the jab or we take your job.'"
These were the words that Dr. Christopher Rake, a physician with UCLA Health, spoke to a crowd in Santa Monica on August 29, 2021.
From the age of five, Rake dreamed of being a doctor. For the past 17 years, he had been living that dream. The last 15 of those years had been at UCLA, working as an anesthesiologist, providing anesthesia for patients undergoing surgery, endoscopies, colonoscopies, and a host of other procedures.
On October 4, however, Rake was met in a lounge at his home-base of UCLA Westwood by his supervisor, Maxime Cannesson, and two people he had never met.
Those two strangers, who Rake said he believes were hospital security, escorted him from the building. Why? As he said in the video he shot as he was led off hospital premises, "This is what happens when you stand up for freedom and when you show up to work, willing to work, despite being unvaccinated."
Later that evening, still notably shaken from the incident, Rake sat down for the first of two phone interviews with The College Fix squeezed between tending to his family and attending meetings. The second took place the following afternoon.
Over the course of those two interviews, Rake discussed the hospital policies and conversations with superiors that led to that moment, the formation of his new medical freedom organization — Citizens United for Freedom, or CUFF — and his thoughts on topics such as medical ethics, the COVID vaccines, and the importance of individual liberty, all of which he has thought very deeply about.
"I was on vacation in August," Rake began. "I was out camping [at Crater Lake] and when I came back into internet service on the fifth, somebody texts and said 'Did you realize California state is now mandating the vaccine for all healthcare workers?' and my stomach dropped. I got nauseous. I thought, this can't be. I felt powerless and hopeless. So the next day or two days later I started building a texting group … just started with people at UCLA."
From there, Rake encouraged all of them to read "The Butterfly Effect," a book Rake personally found to be both powerful and motivating in its premise concerning the impact just one person can have. He also instructed them each to find four people to add to the group. This was their homework.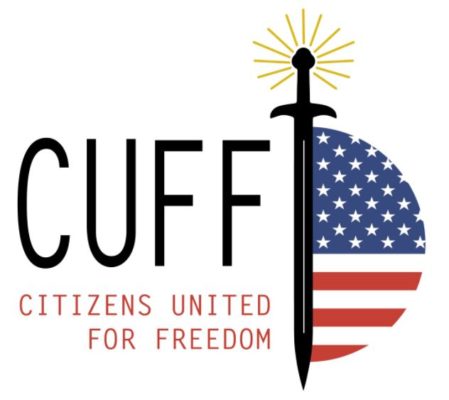 The texting group would eventually become known as Citizens United for Freedom. It would be joined by people from a variety of professions, religions, political persuasions, and personal choices concerning COVID vaccination.
At the time of the interview, the organization had grown to roughly 420 people and had been invited to speak at several rallies held around the area by groups supporting medical freedom.
"We are not anti-vaccine per se. I mean, we think there are a lot of downsides to the [COVID] vaccine[s]. But our fight is for human rights. Our fight is for medical freedom. If people want to take the vaccine, they should be able to. If they don't want to, they shouldn't have to. That's plain and simple," Rake said.
"You can't force somebody to receive an injection. Even if this cured 100 percent of all human diseases, the government, nobody would have a right to force you to take this injection."
Yet, this stance is in stark opposition to that of many institutions right now, including hospitals, universities, and the office of the president of the United States.
Assessing the current situation, Rake stated, "There's so much illegality going on. The vaccine mandate, for example, is illegal and unethical on so many fronts. Constitutionally, it's illegal. You know, Fourth Amendment, First Amendment. Your right of the people to be free in their persons."
"Freedom of choice and the same privacy that was extrapolated in the Roe vs. Wade case…This violates autonomy. It says to somebody you have to take an injection against [your] will or you can't participate in society."
As a physician, Rake (pictured) said he finds the conscription of doctors and weaponization of medicine to further these policies especially egregious.
"It's like going back to Nazi Germany. You know, it used to be in America, you were the boss as the patient and you could go to whatever doctor you wanted and you'd get advice from whatever doctor," he said.
"But now … [it's] really becoming more and more authoritarian. Intimidating people into getting the vaccine. Belittling them if they don't. This is not medicine. Medicine is you advise people of the risks and benefits. Especially here in America, you let [the patient] decide."
Dr. Rake's superiors at UCLA, however, found these arguments unconvincing.
"I did talk to the administration. They did not agree with my position. They said, 'This is policy,' and I said, 'Well, okay, that's what the Nazi doctors said too – that they were just following orders. This was just their policy.'"
The College Fix reached out to Maxime Cannesson, Dr. Rake's supervisor at UCLA Westwood, to discuss these events and relevant policy. He directed our request for an interview to the communications department, where a spokesperson responded with the following statement:
"Per the state public health order and University of California policy, active UCLA Health employees not working remotely must be vaccinated or receive an exemption. Regular testing is required for unvaccinated employees. Those out of compliance are subject to progressive discipline, including restricting access to work sites and being placed on leave."
Prior to being placed on unpaid administrative leave, Rake admits, "They did offer a religious exemption."
But," he added, "I deny that on its face. … I don't believe that anyone has to apply for an exemption against an assault. This is an assault on somebody's sovereignty, on their bodily autonomy."
It is unclear to Rake how long his unpaid administrative leave will last: "As long as the order remains in effect. Perhaps years?"
But this is a price the physician said he is willing to pay to stand up for what he feels used to be considered basic medical ethics and decency.
"[There are] principles of medical ethics," Rake told The Fix. "One is autonomy – that the patient has the right to deny anything. As a physician, I can't tell a woman 'Hey, you have three kids already. You can't afford to have a fourth child. You're going to put society at risk because you won't be able to raise a fourth child. You just don't have the money and so therefore I'm going to sterilize you. The outrage if I threatened that would be immense and rightly so. They should take away my medical license because I'm violating another person's dignity and free will choice that's not my business. No matter how many appeals to the collective good I make, it's not [any] of my business what that person does with their body."
When asked to take a step back from his philosophical and legal qualms concerning vaccine mandates and address the vaccines from a strictly medical perspective, Rake stated, "The only group of people I would potentially consider [encouraging to get vaccinated for COVID] is the elderly, where the risk is over age 70 you've got about a 5 percent chance of mortality. That's pretty big."
Yet, having kept up on the deluge of new papers on COVID and COVID vaccines flooding the scientific journals and pre-print servers, Rake would still have his reservations – even for this group.
This is not because he is against vaccines or even a COVID vaccine. He's seen the worst that COVID can do. He does not deny how serious the illness can be. But, as he explained, "I think this is a terrible vaccine."
"There are reasons we've never had a coronavirus vaccine," Rake said. "[A] coronavirus causes the common cold. So if you've ever wondered, 'Why don't we just have a vaccine for the common cold?' one of the reasons is because there are animal reservoirs for this thing so you can never get rid of it. Even if you got rid of it in humans, because there are animal reservoirs for it, it will just come back."
"Number two is that they're constantly mutating because when it goes between species it mutates. That's what these viruses do. Another one is that in coronaviruses, for some reason or another, when they've tried to make vaccines for them, they cause antibody dependent enhancement."
Uncertain of his professional future, looking ahead, Dr. Rake is focused on his work with CUFF, exploring different routes to fight back against the mandates that in essence cost him and so many others their jobs, their careers, their livelihoods.
"We've just been talking about legal issues and how to deal with them," he said.
But, that is not the only path Rake and CUFF are taking.
Although cautiously optimistic about their potential for succeeding in court despite the current trend in the judicial system of upholding vaccine mandates, they also see value in attempting to lure the apathetic to their side, change the attitudes of those that support vaccine mandates, and reshape a culture in which stripping people of basic human rights is considered an acceptable feature of the new normal.
"My group is focused somewhat on changing the culture," Rake said. "You don't change the culture by being angry and yelling. … That just rankles people's defenses. But you change [it] by humanizing the problem."
ALERT: Check out our Campus Cancel Culture Database
IMAGE: Courtesy photo
Like The College Fix on Facebook / Follow us on Twitter