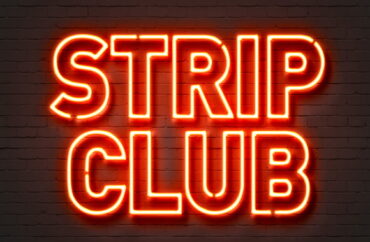 Experts say study has 'fatal errors,' must be retracted 
A Princeton University professor's study suggesting strip clubs reduce crime rates must be retracted due to "fatal errors," a group of criminal justice professors argue.
The researchers, in turn, have defended their work against the accusations.
Peter Moskos, a professor at John Jay College of Criminal Justice in New York City, said the widely read study, "The Effect of Adult Entertainment Establishments on Sex Crime: Evidence from New York City," published in The Economic Journal, is based on flawed data.
"The issue we have isn't with strip clubs, it's with the methodology of the study," Moskos recently told The College Fix via email.
Moskos, a former Baltimore police officer, said he and his colleagues, Brown University Professor Brandon del Pozo, Rutgers University Senior Law Enforcement Advisor John Donohue and New York City Police Department Deputy Inspector John Hall, found problems with the data researchers used to track "when these businesses opened."
Additionally, the study relied on NYPD Stop, Question, and Frisk data that does not "accurately represent sex crimes," Moskos told The Fix.
"We contend that the study's conclusions speak beyond the data, which cannot support these findings because they do not measure the necessary variables," he and his colleagues wrote in an August paper published at Social Science Research Network.
Moskos said they contacted The Economic Journal and independent reviewers to request a correction or retraction of the study; however, both rejected their request, he wrote on X in August.
In the 2021 study, Riccardo Ciacci, a professor at Universidad Pontificia Comillas in Spain, and Maria Micaela Sviatschi, a professor at Princeton University, said their research found sex crimes decreased in areas where strip clubs opened in New York City.
"We find that these businesses decrease sex crime by 13% per police precinct one week after the opening, and have no effect on other types of crime," they wrote in the study, adding, "The results suggest that the reduction is mostly driven by potential sex offenders frequenting these establishments rather than committing crimes."
However, Moskos and his colleagues told Retraction Watch in August that they "could not reconcile the study's conclusions with the distinct limitations of its data," which contains "fatal errors."
First, the research relied on dates that strip clubs registered as businesses with the state, not their opening dates, which may be months apart, Moskos told the news outlet.
Second, the study used data from NYPD Stop, Question, and Frisk, which has been highly criticized in the past because more than 94% of stop and frisk encounters "are records of people who were legally innocent of a crime at the time," Moskos said.
And third, the study failed to include several strip clubs that existed at the time, according to Moskos and his colleagues.
But Ciacci defended his research in an email to The College Fix late last month, saying social science scholars often work with incomplete databases for their research.
In a document responding to Moskos's critiques, provided to The Fix, Ciacci stated he and Sviatschi used the Yellow Pages, Superpages and the New York State Department of State business records "to match almost every establishment with a registration date to proxy the effective opening date of each establishment."
As to the stop and frisk data, Ciacci said sex crimes can be difficult to measure. He said arrest rates, an alternative dataset, may not be "the best metric to measure sex crimes" either because they depend on a variety of factors such as a victim's "willingness to report the crime."
"Indeed, sex crimes are essentially different from other sorts of crime in several dimensions, e.g. the aggressor does not need to carry a weapon to lead to an arrest," he wrote in the document.
According to Ciacci, their study did not include all the strip clubs in New York because some establishments may not be formally registered as an adult entertainment venue despite functioning as such. Additionally, he said they could not find an opening date for 10 percent of the strip clubs in the databases that they used for the research.
Ciacci told The College Fix they were only given 24 hours to respond to Moskos's critiques in the Retraction Watch article, and his co-author was on maternity leave and he was on vacation.
"​​We were able to answer but not as precisely as we would have liked to," he said.
MORE: American Univ. researcher worked as stripper for studies
IMAGE: ibreakstock/Shutterstock
Like The College Fix on Facebook / Follow us on Twitter