UPDATED
Procedures must be stricter in he-said, she-said situations
In six-year-old guidance that was recently rescinded by the Department of Education, the Obama administration strongly discouraged colleges from subjecting alleged rape victims to cross-examination in Title IX adjudications.
Now a federal appeals court has undermined that guidance by saying cross-examination is crucial to Title IX investigations that can result in serious punishment for accused students, such as suspension and expulsion.
In a major win for supporters of due process in campus proceedings, the 6th U.S. Circuit Court of Appeals unanimously upheld a lower court ruling that the University of Cincinnati violated the due process rights of a graduate student when it suspended him based on he-said, she-said allegations.
"John Doe" was initially suspended by the university for two years following a finding that he violated the university's Code of Student Conduct, though that was reduced to one year after he appealed.
If not for the preliminary injunction against his punishment by the trial court, Doe would not have been able to re-enroll until at least January 2018.
The decision came out shortly before the National Women's Law Center issued a "coalition letter" signed by dozens of women's, LGBT and other liberal groups, as well as high-profile activists such as lawyer Gloria Allred and Stanford Law Prof. Michele Dauber.
That letter alleges Education Secretary Betsy DeVos* is "putting the safety and lives of students at risk" by rescinding the Obama-era guidance, including the discouragement of cross-examination, and seeking public input through a formal regulatory rulemaking.
MORE: Feds stop forcing colleges to use low evidence standard
The 6th Circuit just said it doesn't care how hard you spin, due process is still required in America. https://t.co/vHnwhWt7Wo https://t.co/IapTcHFGx8

— Scott Greenfield (@ScottGreenfield) September 25, 2017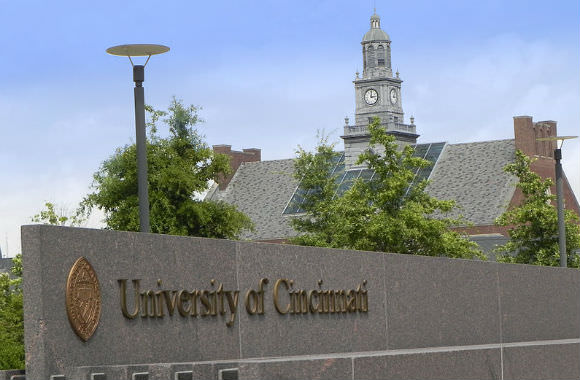 The appeals court said Monday that "no physical evidence supports either student's version" of the September 2015 incident that Doe's sexual partner reported as nonconsensual.
The university held an adjudication hearing "after considerable delay" but allowed Doe's accuser to skip it, depriving Doe of the opportunity to question her even indirectly. He was found responsible for sexual assault "based upon her previous hearsay statements to investigators," the ruling said.
"Here, the University's disciplinary committee necessarily made a credibility determination in finding John Doe responsible for sexually assaulting Jane Roe given the exclusively 'he said/she said' nature of the case," Judge Richard Griffin wrote for the three-judge panel, which included appointees of Presidents Bill Clinton, George W. Bush and Donald Trump.
"Defendants' failure to provide any form of confrontation of the accuser made the proceeding against John Doe fundamentally unfair," he wrote.
Accuser not required to attend, her statement never 'notarized'
Similar to many universities' practices in Title IX cases, the University of Cincinnati's "Administrative Review Committee" allows accused students to cross-examine witnesses only by submitting written questions.
The hearing panel – "a mix of faculty and students" – then has the discretion to ask some, all or none of those questions to witnesses.
In the absence of "Jane Roe,' who was "strongly encouraged" to attend but not required by school policy, her written account was read to the hearing panel, as were the "witness" statements of four of her friends who didn't witness anything.
Doe then summarized his own version of events to the panel and "challenged a number of Roe's statements" in her absence. The panel deliberated and recommended a two-year suspension for Doe, which was accepted by Assistant Dean of Students Daniel Cummins.
Opinion quotes this remarkable section of @uofcincy hearing, in which acc'd student invited to ask Qs of "report" w/accuser, inv'r absent. pic.twitter.com/O8zTAMsiOk

— KC Johnson (@kcjohnson9) September 25, 2017
Though the trial judge said "cross-examination was essential" to the nature of this case, his ruling partly depended on the university's "significant and unfair departure" from its own rules: Roe's written statement was not "notarized" as required.
UC's code also does not define what renders a party legitimately "unable to attend" a hearing, but even with no definition, UC never found that Roe was unable to attend, the appeals ruling said.
As a state university, UC "must afford students minimum due process protections before issuing significant disciplinary decisions," Griffin wrote, and suspending Doe on sexual-assault allegations implicates both his "protected" property and liberty interests.
'Few procedures safeguard accuracy better than adversarial questioning'
The 6th Circuit's own precedent requires that "accused students must have the right to cross-examine adverse witnesses 'in the most serious of cases,'" Griffin wrote.
The university argued that cross-examination was unnecessary because Doe had the opportunity to present his side of the story.
Griffin held otherwise, citing decades of rulings stretching up to last year, when a federal judge in Massachusetts said the private Brandeis University denied due process to a gay student whose sexual misconduct included kissing his sleeping boyfriend.
MORE: Federal judge validates gay student's due-process suit against Brandeis
6th Circuit's paean to the value of cross-examination includes citation to critical Brandeis opinion: pic.twitter.com/v7mDEKjUvZ

— KC Johnson (@kcjohnson9) September 25, 2017
"UC assumes cross-examination is of benefit only to Doe," Griffin wrote:
In truth, the opportunity to question a witness and observe her demeanor while being questioned can be just as important to the trier of fact as it is to the accused. … Few procedures safeguard accuracy better than adversarial questioning. In the case of competing narratives, "cross-examination has always been considered a most effective way to ascertain truth."
Griffin had strong words of criticism for UC's procedures apart from making a credibility determination without an accuser to personally question.
"UC's Title IX Office waited a month to interview Roe, another four months to notify Doe of her allegations, and yet another four months to convene the [committee] hearing," Griffin wrote, which harmed Doe's accuser as well: "UC's inadequate procedures left the [committee's] decision vulnerable to a constitutional challenge."
The appeals ruling noted that UC can't even point to the recently rescinded federal guidance to justify its procedures, since the Department of Education's Office for Civil Rights explicitly allowed indirect questioning of accusers in a 2014 update to its 2011 guidance.
'Particularly relevant' in Title IX cases with no evidence
In fact, Griffin took pains to say that UC need not change much of its Title IX investigation practices, even its use of hearsay.
But it must recognize that "witness questioning may be particularly relevant to disciplinary cases involving claims of alleged sexual assault or harassment":
Perpetrators often act in private, leaving the decision maker little choice but to weigh the alleged victim's word against that of the accused. Credibility disputes might therefore be more common in this context than in others. Arranging for witness questioning might also pose unique challenges given a victim's potential reluctance to interact with the accused student. … However, we emphasize that UC's obligations here are narrow: it must provide a means for the [hearing] panel to evaluate an alleged victim's credibility, not for the accused to physically confront his accuser.
MORE: Brandeis says waking your boyfriend with a kiss is sexual assault
Despite limitations on univ burden, 6th Cir panel also clear that x-exam likely to be more impt in TIX tribunals than in other univ cases. pic.twitter.com/ME64soRinb

— KC Johnson (@kcjohnson9) September 25, 2017
Inexplicably, UC does not explain why Roe did not accept the university's offer for the panel to question her via Skype, Griffin notes.
Doe has "demonstrated a strongly likelihood of success" on his due process claim, because the "risk of erroneous deprivation" of Doe's "substantial" private interest is "unreasonably high," Griffin wrote.
In contrast, the "administrative burden" on UC "does not justify imposition of severe discipline without any credibility assessment of the accusing student."
The ruling drew coverage from both the campus newspaper, The News Record, and the Associated Press.
John Doe's lawyer, Josh Engel, told AP his client was still enrolled at UC. He said that as it rewrites regulations and considers public input, the Department of Education should take note of the 6th Circuit's "recognition that due process is in the interest of both the accused and the accuser … because it allows the school to better get at the truth of accusations."
UC issued a press statement that said it was reviewing the ruling and was "actively working to create a culture of consent."
Here's an emailed statement on today's CA6 ruling from the @uofcincy's spokesperson: pic.twitter.com/rAbVQcEogd

— KC Johnson (@kcjohnson9) September 25, 2017
UPDATE: A letter signed by dozens of organizations against the Department of Education's rescission of guidance, quotes from John Doe's lawyer to the Associated Press and the university's press statement have been added.
MORE: Survey finds accused students judged guilty at three in four top schools
IMAGE: vchal/Shutterstock
Like The College Fix on Facebook / Follow us on Twitter