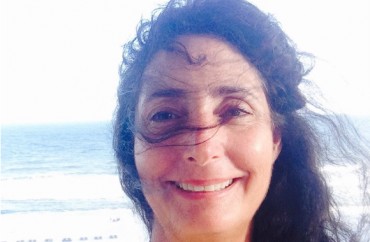 LSU breaks its silence to accuse Teresa Buchanan of 'intimidation and harassment'
Louisiana State University is swinging back against a professor it fired for swearing and telling sex jokes in front of students, saying the case has nothing to do with academic freedom as portrayed by observers.
Only a day after it received a stinging rebuke from the American Association of University Professors (AAUP), the school emailed the media to give its side, claiming the firing of Teresa Buchanan was about "verbal abuse, intimidation and harassment" in the classroom.
The school statement itself was unusual, as Buchanan has promised she'll sue LSU over her termination, and the AAUP hinted it will as well.
The dispute began more than year and a half ago. Buchanan, a tenured professor who taught early childhood education at LSU for more than 20 years, was informed in December 2013 by her dean that she had been suspended from teaching pending the results of an investigation based on complaints made by a student.
During the next 18 months, "My dean would not meet with me and told my chair[person] not to speak with me," Buchanan told The Daily Reveille. She was instructed to "research" but said "her superiors were vague and unreachable."
The school said Buchanan created a "hostile learning environment" by violating its sexual-harassment policy. Examples include "saying 'F*** no' repeatedly in the presence of students, using a slang term for vagina that implies cowardice and telling a joke that the quality of sex gets worse the longer a relationship lasts," The Advocate reported.
I DECLARE TODAY INTERNATIONAL #FUCKNO DAY IN HONOUR OF #TeresaBuchanan. #LSU WHAT A BUNCH OF PUSSIES YOU ARE. http://t.co/1TQAiMA7oa

— Academic Freedom Bot (@FreiheitExpert) July 2, 2015
In March, a faculty committee found that Buchanan had violated LSU's sexual harassment policy but said there were "no grounds for dismissal" because her behavior was not "systematically directed at any individual."
Faculty members recommended Buchanan be censured and stop using offensive language, while reprimanding LSU for not offering proper counseling, due process and sexual harassment training to Buchanan.
@lsu Would you be interested in a list of two dozen faculty members who swear in class far more often than Prof. Teresa Buchanan?

— I ❤️ tacos! (@yumtacos) June 29, 2015
President F. King Alexander, however, asked the Board of Supervisors to fire Buchanan. He cited the committee's sexual-harassment finding but left out that it "had recommended censure, not termination," in his April 2 letter to Buchanan, according to The Advocate.
Alexander also mentioned an allegation the committee said was "not substantiated" – that Buchanan violated a student's rights under the Americans with Disabilities Act.
Buchanan herself has continued posting to her Facebook account since her firing received national attention, sharing mostly commentary about the case and her reactions. She's also soliciting money for a legal defense fund set up by a "young man at LSU."
AAUP Associate General Secretary Jordan Kurland told President Alexander in an angry letter Tuesday that Buchanan's June 19 dismissal ignored her history of past promotions and positive performance evaluations, which seemingly indicated the infrequency of her crude language.
The tribulation Buchanan endured throughout the dismissal process was punishment enough, Kurland said.
LSU has distanced itself "from the mainstream of our secular research universities by dismissing a professor for misconduct simply for having used language that is not only run-of-the-mill these days for much of the academic community but is also protected conduct under principles of academic freedom," Kurland wrote.
Reason's @robbysoave has my prelim thoughts on firing of tenured #LSU professor Teresa Buchanan. Questions abound. http://t.co/JP37OPEdto

— Peter Bonilla (@pebonilla) June 30, 2015
Breaking the customary silence that organizations observe when they expect litigation, LSU reached out to media outlets Wednesday night with a barrage of accusations against Buchanan, saying media reporting has "not been entirely factual."
In a statement that spokesman Ernie Ballard asked to be shared in full, the school said: "Teresa Buchanan was not terminated due to isolated incidents. LSU has documented evidence of a history of inappropriate behavior that included verbal abuse, intimidation and harassment of our students."
The school says that it "has been concerned about this matter for quite some time," only removing Buchanan from teaching after receiving "complaints from students and educational providers."
It noted the faculty committee found Buchanan violated policies on "student harassment," without mentioning the committee recommended censure rather than dismissal.
Buchanan was "asked not to return to more than one elementary school" in the past three years "because of her inappropriate behavior," the statement read, without providing details of those incidents.
Ultimately the professor was dismissed as a result of her "consistent pattern of hostile and abusive behavior that negatively impacted LSU students," the statement read.
Responding to the volley of complaints about LSU infringing on academic freedom, the school said Buchanan's case was "not about the rights of tenured professors or academic freedom." It had an "obligation" to stop "abusive behavior" against students.
LSU did not post the statement or acknowledge the controversy on its own website.
Though The College Fix could not reach Buchanan for comment, she answered LSU's statement on Facebook.
"LSU's 'evidence' consisted of anonymous student evaluations and statements taken out of context," she wrote, saying her "low tolerance of poor teaching" rubbed some students the wrong way. She said she was "recommended for promotion immediately before this happened."
Like The College Fix on Facebook / Follow us on Twitter
IMAGE: Teresa Buchanan/Facebook