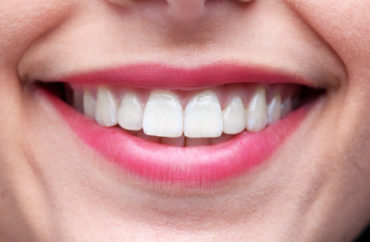 School will look at 'emotional intelligence,' 'empathy'
An elite Ivy League business school will soon begin admitting students based in part on their level of "niceness," with the school informing applicants that students there are expected to "invest generously in one another's success."
The Tuck School of Business at Dartmouth University recently announced that its admissions criteria will be adding four attributes that administrators will consider: smartness, accomplishment, niceness and awareness.
The new criteria are intended to make the application process easier and less stressful, according to admissions director Luke Anthony Peña.
"There are four attributes that our students consistently demonstrate. We're now intentionally highlighting those four qualities for prospective students and inviting them to imagine themselves here," Peña told the Tuck Business School's communications office.
On the webpage detailing the new criteria, candidates are described as nice if they "exhibit emotional intelligence," "show empathy for the diverse experiences of others," and "recognize that [their] success and others' success are interdependent, and generously invest in both."
Candidates are also expected to be aware: "Reflection is mandatory at Tuck. You need to understand your values, assess your experiences, and articulate how they've shaped your identity and character. You also need to demonstrate the capacity to receive and learn from direct feedback."
"Being nice at Tuck means building trust through deep, genuine connections which endure for life," the website states.
The school has also changed essay prompts on its applications in order to ask about applicants niceness and awareness. One reads: "Tuck students are nice, and invest generously in one another's success. Share an example of how you helped someone else succeed." Another asks: "Tuck students are aware of how their individuality adds to the fabric of Tuck. Tell us who you are and what you will contribute."
Peña did not respond to queries from The College Fix asking what the admissions board would consider to be a nice gesture, and how awareness would be assessed.
Speaking to Inside Higher Ed, Peña described why the school has decided to deliberately seek out nice candidates: "Tuck is a distinctly collaborative community, so being able to challenge others tactfully and thoughtfully is important."
Reached by email, Tuck spokeswoman Lindsey Walters declined to comment, though she supplied The Fix with the above-cited press releases and essay prompts.
It is not clear if any other Ivy League business schools factor in niceness as part of admissions criteria. A Yale spokesman did not respond to The Fix's queries about Yale School of Management's admissions criteria. Harvard's business school also did not respond to queries.
In addition to the niceness criteria to which applicants must directly respond, Tuck Business School also asks its applicants' references about their niceness levels as well.
"Tuck students are nice. Please comment on how the candidate interacts with others including when the interaction is difficult or challenging," reads one question posed to references.
MORE: Penn practices its gaydar in reading student applications
MORE: Princeton frowned upon minority applicants who weren't stereotypical
IMAGE: Kues / Shutterstock.com
Like The College Fix on Facebook / Follow us on Twitter