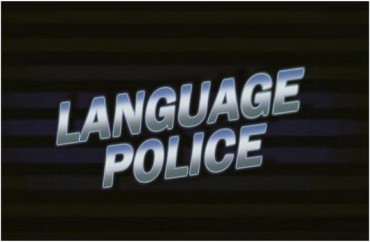 The Library of Congress will cease using the term "illegal alien" by May of this year, thanks in large measure to the efforts of Dartmouth's Coalition for Immigration Reform, Equality and DREAMers (CoFIRED) which had originally proposed the idea.
In its place, the terms "noncitizens" and "unauthorized immigrants" will be used in the library's subject headings.
The change "will lead to a sweep of heading changes for all libraries in the United States and Canada that use records distributed by the Library of Congress," according to The Dartmouth.
CoFIRED began pushing for the change in terminology back in the summer of 2014. After an initial rejection by the Library of Congress, the American Library Association "took up the cause" resulting in the LoC changing its mind. Its official decision was announced March 22.
From the article:
Melissa Padilla '16, the member of CoFIRED who initiated the proposal, said the subject heading used in the College catalog system came to her attention when she was working on a project for an independent study class, where she researched activism led by undocumented students across the country.

Padilla approached a librarian for help at Baker-Berry Library, and as the librarian was scrolling through documents, Padilla said she recalled seeing "illegal alien" and "illegal immigrant" frequently. She brought up the issue to the librarian, who said that this problem had never been pointed out before.

"[Padilla] came to the CoFIRED meeting and told us about it," Oscar Cornejo '17, a member of CoFIRED, said. "We were all very concerned."

Initially, CoFIRED approached the librarians at Baker-Berry with the intent of just changing the subject headings at the College, Padilla said.
RELATED: UC Berkeley Student Government Bans Term 'Illegal Immigrant'
"We found out that the way the library categorizes everything in our system is actually done through the federal Library of Congress subject headings," she said. "There wasn't anything they could do, because this was what everybody was seeing across the nation."

However, the librarians at Baker-Berry showed CoFIRED a list of past changes that the Library of Congress has made to other subject headings, including the elimination of the n-word and other racial slurs.

With the help of the Baker-Berry librarians, CoFIRED finalized its petition around the time that the "Freedom Budget" was being written in the winter of 2014, Cornejo said. The Freedom Budget was a list of over 70 demands for the College that related to diversity and inclusivity. The request for a change in the libraries use of "illegal alien" was one of the document's points.
Cornejo added that CoFIRED "would have preferred the term 'undocumented immigrants,' but the Library of Congress fixated more on the word's legal dimension."
He denounced terms for the ille–, er, undocumented that are "racializing, dehumanizing and pejorative."
CoFIRED will now concentrate "on getting the word out to the public about this terminology change."
RELATED: UCLA Institute Creates Controversial 'University' for Illegal Immigrants
RELATED: Student club's funding cut for discussing how illegal immigration hurts America
Like The College Fix on Facebook / Follow us on Twitter
IMAGE: YouTube