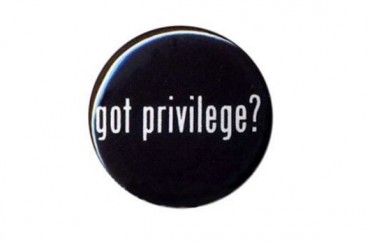 The "kick off" for last week's Center for Gender and Student Engagement's Voices of Summer series at Dartmouth featured four panelists commiserating over each others' battles with "intersectionality."
That is, how they could be "privileged," yet at the same time "oppressed?"
Clear as mud? Here, let them explain:
[Tsion] Abera, for example, explained how she experiences privilege as a heterosexual woman while also facing challenges as an African American woman.

[Micah] Park described how she felt exoticized as an Asian-American student for the first time at Dartmouth even while she experiences privilege due to other parts of her identity, such as her socioeconomic status.

"You can be oppressed in one way and privileged in another," she said. "Those two things can be happening at the same time."

Coming from her hometown of San Francisco, Park said, she was aware of negative stereotypes about Asian Americans but had never felt lesser for her heritage. At Dartmouth, she said she has worked to come to terms with how the different parts of her identity affect her experience, especially when many people do not realize they are making others uncomfortable.

Many people at the College and in general do not recognize the ways in which they are privileged, [Asha] Wills said. In high school, Wills said, she had been identified as an athlete or musician, but at Dartmouth found that her predominate identity was as a black woman.
Identified primarily by your race at an Ivy League school? Now, why might that be, Ms. Wills?
Abera emphasized the importance of realizing that the problems faced by historically oppressed groups are systemic and far-reaching. Dartmouth can be an oppressive place, but it is not an isolated case, she said.

"When people talk about white privilege, a lot of white people see it as a personal attack and get defensive," she added. "It's not a personal attack. It's that, systemically, a group of people is suffering."
All said without a trace of irony, of course.
If Dartmouth is an "oppressive place," heartiest and best wishes in what's known as "the real world," Ms. Abera.
Read the full Dartmouth article.
Like The College Fix on Facebook / Follow us on Twitter