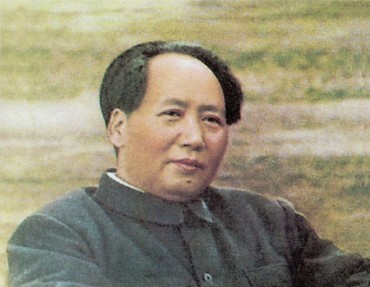 Jeffery Braden, Dean of the College of Humanities and Social Sciences at North Carolina State University, responded to criticisms of a controversial comment he made in an e-mail to students last week. The College Fix reported Sunday that Braden had sent the following e-mail to CHASS students, referring to Chinese dictator and mass murder Mao Zedong as one of his 'best friends':
"The friends you make in college will be your friends for life, and will influence what you do and how you think throughout your life time-so choose wisely. Some of the best friends I made as a student were Plato, Henry David Thoreau, Mao Tse-tung, Margaret Mead, and Maya Angelou. My colleagues are eager to make similar introductions for you!"
The remarks drew fire from Andrew Stiles of National Review Online:
No doubt parents will be thrilled to learn that Dr. Braden and his colleagues are "eager" to introduce their son or daughter to their good buddy Mao, he who despite decades of technological advancement in the field of nuclear and biological weaponry, remains to this day unequaled in the art of mass homicide.
In an interview with The College Fix, Braden clarified his intentions.
When asked what he meant by using the word 'friends' to describe Mao and the other individuals, he said, "The friends are intellectual companions, if you will, people who influence one's thinking."
Braden said that Mao, specifically, had influenced his thinking on China.
"It's helped me understand more about China, which is of course a fundamental influence in our world today," he said. "It's helped me understand what inspired the Cultural Revolution in China."
He also explained that he does not share Mao's views.
"I think it's incredibly important for people to be exposed to a wide range of ideas," he said. "If they inferred from that that I agreed with Mao, a communist, they would be wrong."
Like The College Fix on Facebook.