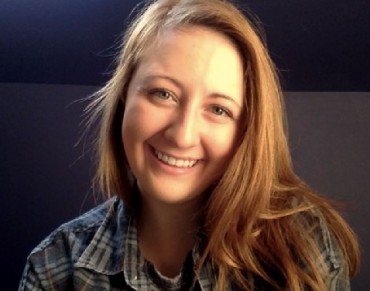 OPINION: What level of Melanin my friends have in their skin has no effect on friendship
I count among my friends peers from all walks of life. But who they are, and what level of Melanin they have in their skin, is really not something that my university should be concerned with.
However, college administrators keep trying to make it their business.
Recently, Syracuse University held its inaugural "Cuse Conference." The university's various student government groups, along with the Residence Hall Association and other campus organizations, held the event to give students, faculty and others a chance to discuss issues they felt are important.
While standard topics such as campus safety, health and wellness, and academics were broached, one panel on campus diversity and inclusivity delved into how to get students of different races to hang out.
Many ideas were presented, and among them were more inclusivity in Greek life and an increase in free events for university students such as movie and game nights.
While these ideas are great, their goal should not be racially oriented. It should just be student oriented. But it seemed as though the only thing moderators were interested in was whether any given group of students on campus reflected the colors and genders of the human rainbow. So an altruistic idea becomes shallowly skin-deep.
Today, universities not only promote diversity among its student population, they also encourage students to intermingle and make their friend groups multiracial as well. This effort might sound fairly reasonable, but if one was really to sit down and think about it, they might begin to question why this should be a goal of so many university officials.
Does forced diversity among peer groups really work?
When most students arrive at college on their first day, they are usually very nervous and also anxious to make new friends. They just want to find a place on campus where they can fit in and be themselves. It's not like they're thinking: "I really want to only make friends with all white or all black people."
Students of similar races and backgrounds tend to form groups together because they have things in common and because most people tend to become friendly with people who share personality characteristics or backgrounds similar to their own. It is simply an issue of comfort, not an issue of racism or bias. Many friend groups on campus are multiracial, but it is not because those students are especially concerned with diversity, but because they get along well with those students for who they are on the inside, not on the outside.
The fact is that today's society is so focused on race that institutions such as universities are scrambling to enforce intermixing among students. Yet when it happens, it happens naturally. And the fact is, it happens when friends make friends, and see beyond skin color and ethnicity.
Truth be told, this generation is one of the most inclusive ever of different races, backgrounds and sexual orientations. Students of all walks of life come out on a daily basis to support different causes that their fellow classmates feel are important to them.
What's more, just because two students do not "hang out" outside of the classroom does not mean that they are not being positively influenced by the diversity present on the campus. It simply means that they just want the freedom to exist where they feel that they belong on their college campus and not in the place that looks best to the bean counters.
College Fix reporter Victoria Razzi is a student at Syracuse University.
Like The College Fix on Facebook / Follow us on Twitter