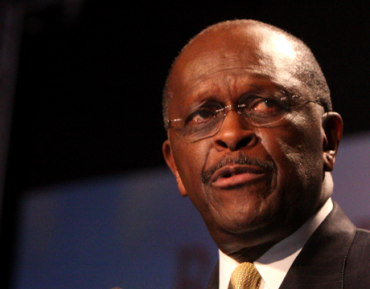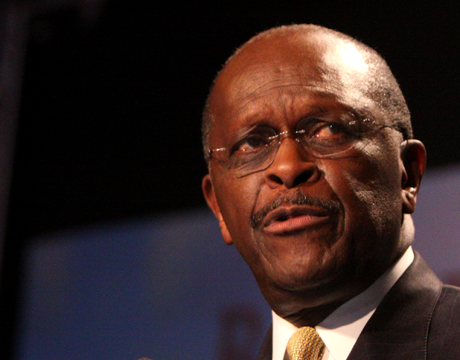 The storyline headed into the night was whether this would be the end for Herman Cain. But, it turned out to (likely) be the end for Gov. Rick Perry in a truly excruciating 30 seconds in which he forgot the third federal department he would cut. Also, Cain called Nancy Pelosi, "Princess Nancy." Despite these two things, this may have actually been the best overall debate in terms of quality. We have 16 more debates to go (no, really) — if only CNBC could host them all. Our contributors hit on a variety of things in the live chat, and from which we've put together this post-game:
Cameron Parker, UNC-Chapel Hill
I think everyone thought this would end Cain's campaign, if any. Cain managed to hold on, and Perry completely torpedoed himself. Romney was fine and polished as always. John Huntsman managed to sound sane and sympathetic but completely uninspiring. Newt was outraged, self-righteous but witty and sharp. Who are Bachmann and Santorum, again? Oh yeah, and Ron Paul was himself.
Cain benefitted the most tonight. The heat was on, now everyone's going to watch Perry finish imploding. […] Newt is doing something upward in momentum right now. I don't know if I would call it surging.
Aaron Marcus, Rutgers Daily Targum Columnist
Cain stuck in it, but when we wake up tomorrow people will read two headlines "Perry Campaign Over" and "Sexual Accusers Plan Joint Press Conference about Herman Cain"
Vishal Ganesan, SFPA fellow at the Daily Caller
Here's what I took away:
Romney continues to win the nomination by default, though Newt continues to impress .
The Cain campaign must be ecstatic right now. The moderators were clearly intent on staying on topic, and the focus on the economy provided ample opportunity for Cain to bring back the focus to his 999 plan. That being said, he is very clearly not out of the woods.
In regards to, uhh, Rick Perry, all I'll say is that his next fundraising figure should tell us quite a bit about just how devastating his performance was.
Winner: Mitt Romney
Stephanie Wang, Editor in chief of the Michigan Review
Mitt Romney is the clear front runner. He doesn't make any mistakes and no one presses him on his past. Every debate there is he solidifies his presence more. Unless he makes a serious mistake, he's not going anywhere. CNBC was the winner of the debate… good questions, stuck to the economy. I think definitely one of the best debates so far. I don't see Perry recovering from his "oops" moment. I can't imagine him in a debate with Obama and I think that's a huge factor in 2012; who can beat Obama. I think Newt also will benefit from tonight's debate. He's done well in other debates, but now that Cain and Perry are falling in the polls, I think people will start looking at Newt more. It seems like Republicans are going down the line of candidates and comparing them to Perry. First it was Bachmann, then Perry and Cain, now maybe it'll be Gingrich.
Winner: CNBC
Matt Berry, Tulane College Republicans
This was a pretty successful debate. The right questions were asked, and (usually) in the right ways. Debates are always going to be more productive when the scope of the debate is limited and the candidates come prepared for the topics.
Of course, preparedness can only go so far.  I hesitate to mention the Big Oops. I think it would be an act of mercy to say absolutely nothing about it, and therefore I won't.
Huntsman's problem, as was made evident tonight, is not that his policies are insufficiently conservative. He's signed on to the Ryan plan, has an economic plan that gets a thumbs up from the likes of Erick Erickson, has a pro-life record approaching Santorum territory and has the strongest Second Amendment record of anyone on that stage. But his tone! He's almost unbearable to listen to. Media elites don't like him because of his moderate policies, but because he has to tone of one of them. It's not his policies that turn off conservatives, it's his utter unwillingness to defend those policies from a conservative point of view. Huntsman and the grassroots are saying a lot of the same things, but speaking completely different languages.
If Bachmann wants to capitalize on what may be the inevitable falls of Messrs. Perry and Cain, she did everything right tonight. She largely stuck to what she knows: topics which come up in her work on the House Financial Services and Intelligence committees. This is good for her. If she wants to medal in Iowa, she needs to get serious.
Romney was well-served by rough weeks from Cain and Perry.
WINNER: Romney
Like The College Fix on Facebook / Follow us on Twitter