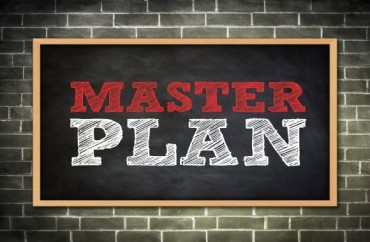 Yale Religious Studies Professor Stephen Davis has made it known that he does not want his students to refer to him as "master."
The title refers to the leaders of the school's residential colleges, a tradition in place since the 1930s. Davis is the master of Pierson College.
"In a Friday email to the Pierson community, Davis cited 'deeply problematic' racial and gender hierarchies associated with the title," the Yale Daily News reports.
Professor Davis has asked that he be referred to as "doctor" or "professor," and as "head of college" when it comes to his role at Pierson.
"I think there should be no context in our society or in our university in which an African-American student, professor or staff member — or any person, for that matter — should be asked to call anyone 'master,'" Davis wrote. "And there should be no context where male-gendered titles should be normalized as markers of authority."

In his email, Davis said there have been instances when the title has made students, faculty and guests uncomfortable. Calling the leaders of residential colleges "masters," he said, "undercuts our common effort to cultivate a spirit of welcome and hospitality."

Davis acknowledged that he could not change the use of the word "master" outside of his own college, but added that he would advocate for others to embrace the change. He asked for students' help in engaging in this conversation.

Many students appear eager to do so. After the email was posted on the popular Facebook group "Overheard at Yale" Friday afternoon, dozens of commenters voiced their approval of Davis's decision. Among them was Trumbull College Master Margaret Clark, who wrote that she is "in complete agreement with Steve Davis on this."
Yale College Dean Jonathan Holloway — who's African-American and once served as master of Calhoun College — injects some much needed common sense into the matter:
[Davis's] reading of the title is more literal and focused on our national narrative and naming practices than mine — I see it as nothing more than a legacy of the British Oxbridge system that Yale was blatantly trying to emulate when it created the residential college system in the early 1930s.
But, Holloway says, "the difference of opinion is okay with [him]."
Davis's view of racial "sensitivity" may seem rather … excessive; however, in the annals of such, this remains my personal favorite.
h/t: Campus Reform.
Like The College Fix on Facebook / Follow us on Twitter
IMAGE: Shutterstock