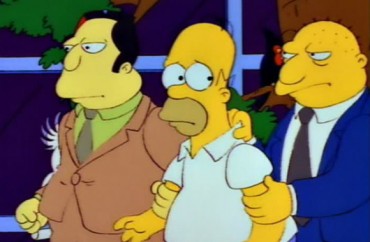 Better-paid members mean higher dues for the UAW
Full-time, non-tenure track faculty at Barnard College won their fight last month against adjunct professors who tried to unionize them without their consent.
In early June, Barnard Contingent Faculty-UAW filed a petition to unionize with the National Labor Relations Board. Barnard, a women's college, is affiliated with Columbia University.
According to the Columbia Spectator, the group claimed that it had "gathered a supermajority of contingent faculty to request that all non-tenure track faculty be included among its ranks."
The American Association of University Professors defines contingent faculty as both part- and full-time faculty outside of the path to tenure, whose institutions "make little or no long-term commitment to them."
However, 32 out of 39 full-time, non-tenure track faculty members said they had never been contacted, and accused the union of incorporating them into the bargaining unit to give it more money and power.
Organizers have 'no real understanding' of the full-timers' job duties
They created a website explaining why their interests are substantially different than adjunct professors and shouldn't be part of that new union.
The full-timers already "have a solid, long-term relationship with the College," they wrote.
Unlike adjuncts, their research and publications are "supported extensively," they serve as voting members and "sit on virtually all College committees," and they have a "strong voice in policies and changes" at Barnard, including a new curriculum approved this spring and even "the transgender admissions policy."
The full-timers accused the union of refusing to recognize their demand to opt out of unionization, which meant the administration itself had to plead their case.
"We fully respect the rights of part-time adjuncts to seek representation, and are struck by the irony of this situation: the adjuncts' right to unionize is being blocked by the actions of the very union which is claiming to represent them!" they wrote, referring to the likelihood the petition would be rejected for wrongly including full-timers.
The full-timers accused the UAW in particular of a "great deal of misinformation," saying its organizers at Barnard have "no real understanding" of how faculty are categorized and are relying on "guesswork and supposition."
They gave a fuller response in a section titled "Union Misinformation," responding point-by-point by UAW claims.
"When the adjunct organizers and union representatives were seeking signatures for a union vote, they were evasive about exactly who would be included in the bargaining unit, and they often outright misled faculty, asking faculty members to sign 'in support of the adjuncts' right to unionize,'" the "misinformation" page says.
The full-timers said it was an "outright fabrication, and a patently offensive one at that," that Barnard was trying to kill the unionization effort by riling up the full-timers.
Echoing claims against union organizers at Washington University last year, Barnard's full-timers said they were "followed into bathrooms" by union organizers, "interrupted in the middle of class" and "physically blocked from entering" their classes," and "surprised in their offices" by organizers.
"We would be definitively in the union and we would have to pay high union dues" if full-timers were included, English Senior Lecturer Timea Szell told the Spectator.
They're both 'primarily responsible for teaching' – that's it
Union organizers told the Spectator that money had nothing to do with including the full-timers in the union petition.
The Spectator noted, however, that the union hasn't explained why it included the full-timers other than saying that both groups are "primarily responsible for teaching." Because full-timers get a full-time salary and benefits, their dues "would bring in significantly more money for the union than adjuncts," the paper said.
In mid-July, the college and the union reached an agreement regarding who is included and excluded from the union. According to the agreement, all adjunct professors, senior scholars, lab assistants, distinguished fellows, artists- and writers-in-residence, and all term professors are permitted to be in the union. The status of visiting professors has yet to be determined, although they will be allowed to vote, according to the Spectator.
"The union ultimately conceded to let 39 full-time non-tenured faculty—with the ranks of professor of professional practice, senior lecturer, senior associate, and lecturer—out of the bargaining unit," reported the Spectator. It said the union thought the NLRB would have barred these faculty members from entering the union anyway because of their "supervisory status."
We support your right, but leave us alone
Union Local 2110 President Maida Rosenstein told The College Fix that many adjunct faculty members had been discussing unionizing among themselves.
"They approached Local 2110 because the Barnard and Columbia support staff are part of our union and our union has a great reputation around campus for fighting hard for our members," she said in an email.
"Contingent faculty members that I talked with expressed a lot of concern about low pay, lack of job security, workload issues and a lack of voice in general," she said.
Rosenstein credited the Barnard administration with vowing to remain neutral on the union organizing, telling The Fix that employers "usually wage anti-union campaigns" and spread "misinformation and fear" among supervisors and employees.
That's a change of tune from Rosenstein, however, who previously accused the administration of "using this group of supervisors to put out the College's message" against unionization, according to the Spectator.
French Senior Lecturer Laurie Postlewate, one of the full-timers who fought the UAW, told The Fix in an email that her group has "always supported the right of the part-time adjuncts to seek the representation that best suits their needs, including unionization; our support remains with our part-time colleagues.
"A potential conflict was averted through productive negotiation between the union and Barnard College," said Postlewate.
Like The College Fix on Facebook / Follow us on Twitter
IMAGE: 20th Century Fox screenshot